Car Accidents: Medical Massage
MOTOR VEHICLE ACCIDENTS IN OREGON & WASHINGTON
100% of massage that is medically necessary is covered by your car insurance if you have an Oregon auto insurance plan. We are injury massage specialists with a key focus on medical/manual massage treatments for a fast and full recovery.
Many years ago, the founder of East Bridge Massage had a patient seriously injured in a car accident. The process of healing and helping this patient had a positive effect and was a learning experience on how to approach high-impact auto injuries with faster recovery results.  She decided to become highly specialized in the field of motor vehicle injury and recovery utilizing manual massage as one of the best vehicles for quick and efficient recovery. She has passed on her commitment to this group of massage therapists to create an injury specialist team using "medical/manual massage treatments".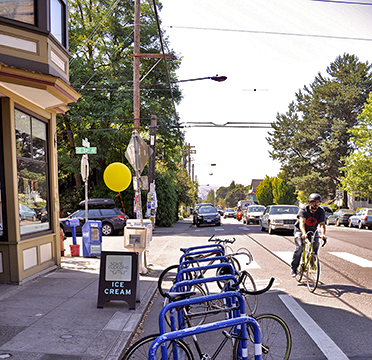 A few other surrounding states like Washington also have similar protection plans. In Oregon we have "personal injury protection" that allows a minimum of $15,000 towards medically necessary massage and other care. In Oregon, your auto insurance will cover your massage therapy treatments in full even if the accident was considered your fault. This coverage allows you to be treated for your auto injury / car accident with a simple referral from your medical doctor, chiropractor, naturopath or acupuncturist.
You can greatly benefit by receiving medical/manual massage therapy during your recovery from an auto injury. A recent study by insurance companies showed that patients who received massage were 85% more likely to fully recover from their car accident including whiplash, neck and back injuries, tendon damage, muscle spasms, myofascial pain, headaches, migraines, and insomnia (pain can interrupt sleep). We have often worked with patients months after their accident for various reasons and we are happy to work with you even if you have delayed seeking treatment.
AUTO INJURY INSURANCE "HOW-TO GUIDE" FOR MASSAGE:
We will make it easy for you – just follow these simple steps:
Contact us so that we can listen to your situation. We will get you the care you need as soon as possible.
Ask your health care provider for a prescription for massage treatments, as this will aid in the healing process and is one of the safest treatments for pain without having to take medication.  Most doctors are happy to write you a prescription for massage therapy. Many first prescriptions are for 1-2 massage treatments per week for 6-8 weeks. They can send or fax us a prescription or give it to you directly. We have worked with many primary care doctors and are happy help.
Simply bring or send your massage prescription

along

with the following information:

Claim number

Your personal Auto insurance company name
We will handle all the billing and paperwork so you don't have to!  
Note:  This is for medically necessary medical massage treatments using manual therapy techniques.  This is not a full body relaxation massage. We use medical/manual massage for all injuries as we have seen it is the most effective approach and distinctly different from the custom relax massage.
Our massage therapists have specialized training and certification in manual manipulation techniques.  These massage techniques can include myofascial release, trigger point, range of motion, soft tissue mobilization, lymphatic drainage, and hands on traction. Manual mobilization of the muscles and supporting connective tissue, can offer the patient complete relief from pain. Your healthcare provider will typically recommend a series of treatments in order to have and maintain a full recovery.