Why We're Different
Voted "Best Massage Portland 2017 and  2021" by the Willamette Week reader's poll.  Thank you for this honor!
Our massage therapists have unmatched skills and experience in a wide array of advanced massage techniques. Collectively, we have thousands of hours of training. On average, our massage therapists have twelve years' experience, with some as many as twenty years.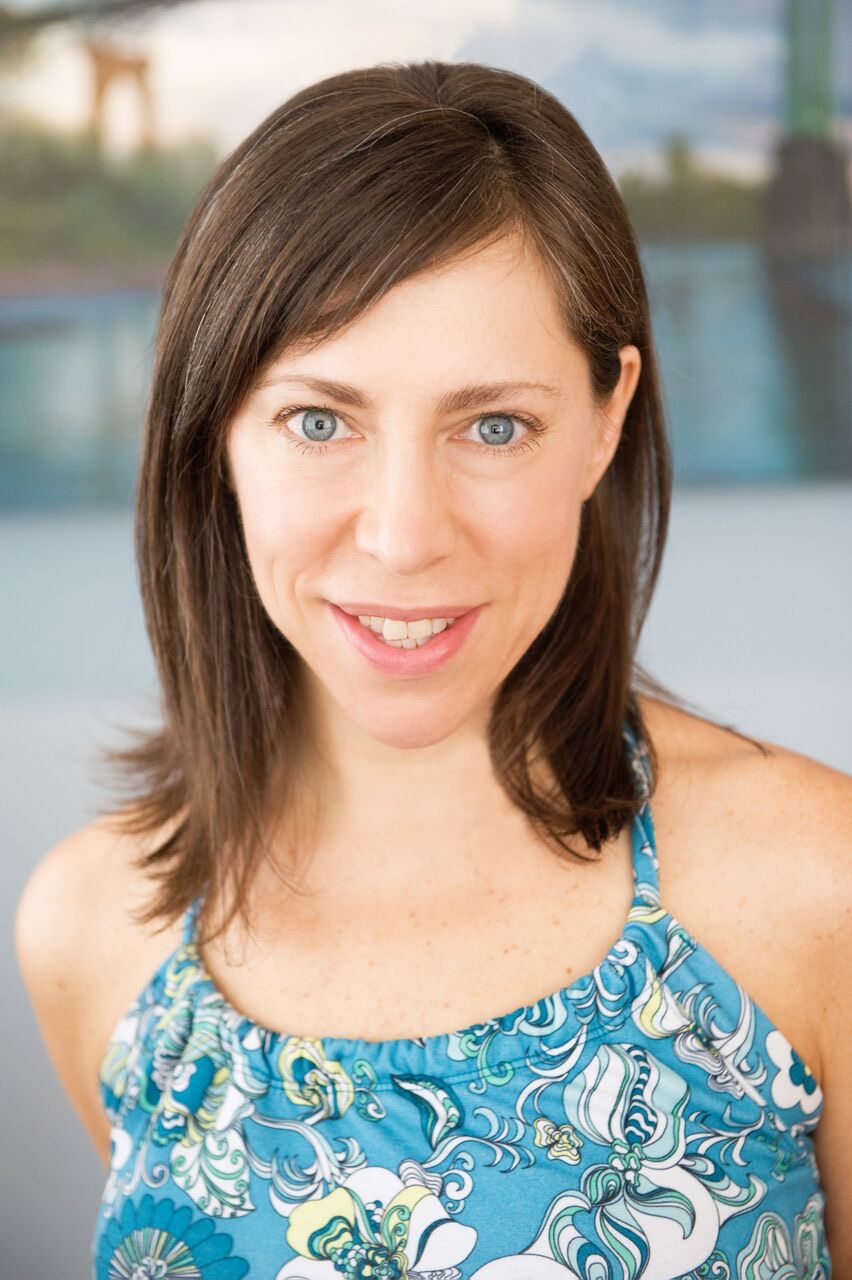 Clare Katner LMT - Founder
For over twenty years, Clare Katner has been an intuitive and holistic facilitator of healing. A licensed massage therapist since 1995 and a certified hypnotherapist since 1998, her professional scope is truly mind-body, and her long-term enjoyment of this work comes from witnessing transformation in her client's lives.
While living in England and working at Cambridge University, Clare had her first massage and it was life-altering. Its value as a healing art was immediately evident to her, and curiosity lead to her first acupressure class while at Cambridge. In further travels around Europe, she became exposed to and learned about many other healing modalities.
Upon her return to the United States, she completed her training in massage therapy. Among her teachers was Sandy Fritz, one of the first inductees into the Massage Hall of Fame, from whom Clare took valuable lessons in assessment and an understanding that each patient needs customized care. She received additional training in myofascial release at the John Barnes Institute, and her continuing education in the field has focused on injury recovery, deep tissue, muscle testing, structural integration and ashiatsu.
A graduate of Indiana University with a bachelor's of science degree in education, Clare quickly developed a massage practice fusing her interest in teaching with her love of bodywork and has become a teacher and mentor to other massage therapists. She is a founder and owner of her dream clinic, East Bridge Massage.
When she's not working, Clare enjoys being a fitness and food nerd with her young son and husband. Having always enjoyed an active lifestyle, she grew up with gymnastics, track, soccer, mountain biking, and "two big brothers," the latter from whom Clare light-heartedly says she learned many lessons via "real-life experiences in the pain and recovery department."
She / Her

Lic. 6573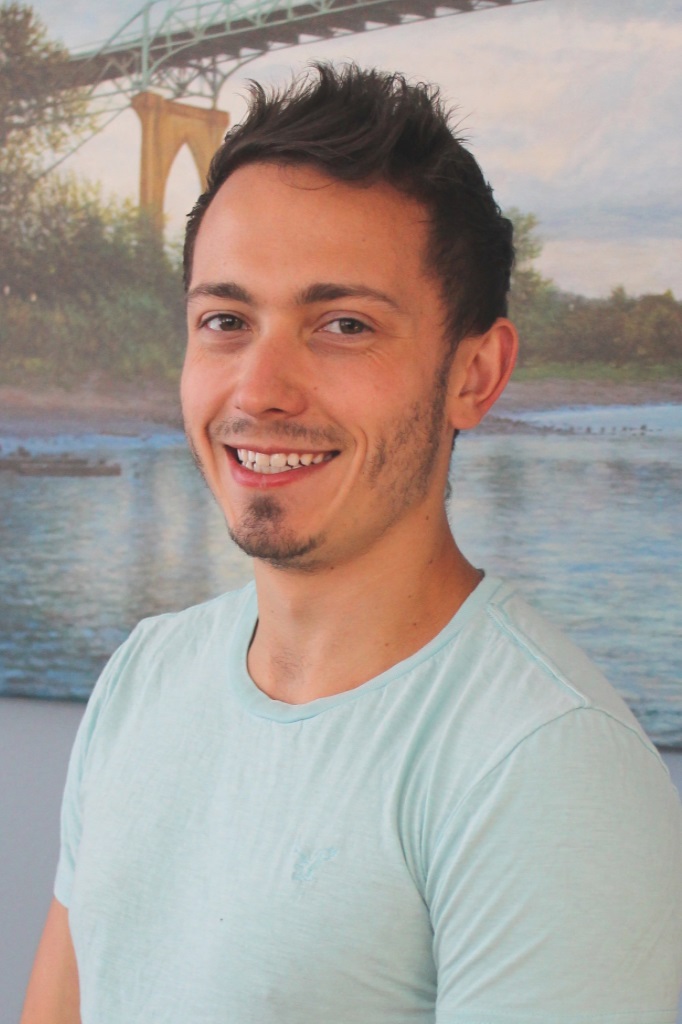 Clay Stuhr LMT - Team Leader
Clay first became interested in massage when he was running competitively in high school, participating in track and cross-country teams that proved grueling. Following several injuries, his running career was cut short. Like so many in pain, his search for a solution led him to a career in advanced bodywork techniques.
Following his graduation from Everest Institute, Clay began working with patients and honing his skills in various modalities. He found his most passionate interests in deep tissue, sports massage, and injury recovery techniques such as myofascial release and trigger point therapy. He often incorporates non-traditional techniques such as cupping and ashiatsu to achieve the most effective and individualized massage experience for each person.
Physical health is a priority in Clay's personal life, as well. Much of his time away from massage is spent pursuing physical fitness and hiking with his two dogs.
He / Him 
Lic. 21652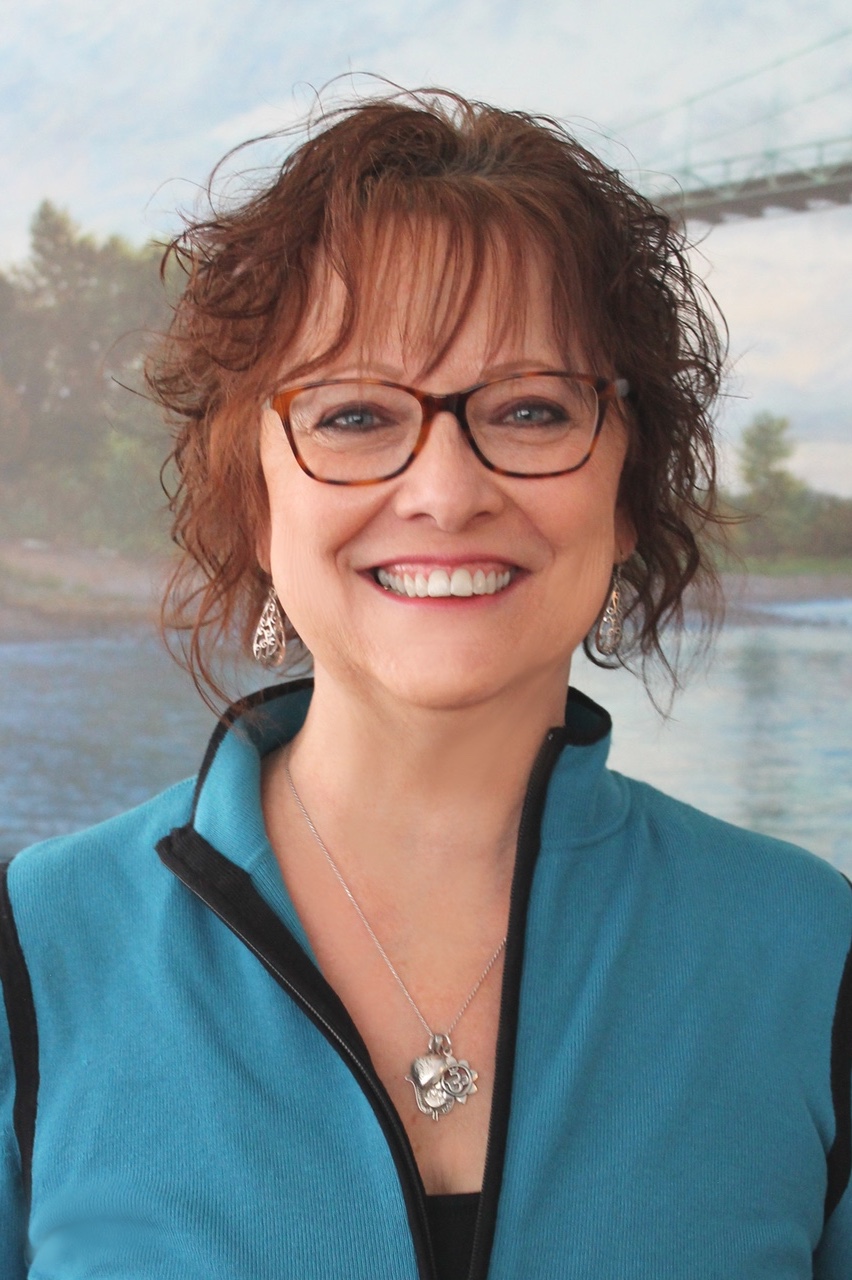 Sumuki Sweesy LMT
Sumuki graduated from Everest College and became a nationally certified massage therapist. She is licensed to practice massage in both Oregon and Washington. With her natural ability to do deep tissue, trigger point, prenatal, myofascial release, and sports massage, she found herself working alongside some the most skilled doctors and massage therapists in the Portland area. Since then, she has helped people recover quickly from auto injuries, sports injuries, stress related pain, and general discomfort. She is a results-oriented person who goes the extra distance for everyone, deeply caring about the final outcome. She is a driving force at East Bridge Wellness, encouraging everyone to keep learning and collaborating.
Before beginning her career as a massage therapist, her journey began with the study of Hatha Yoga in which she became a certified instructor and taught for fifteen years. She maintains a daily meditation practice that provides her with a sense of balance, a compassionate heart, and the desire to help people. Sumuki is always seeking to learn more about healing the body. Her many years of experience in the field of wellness are quite evident in her dynamic approach to massage.
She / Her
Lic. 20603
Phoenix Liu LMT
Phoenix attended East West College of the Healing Arts in Portland and became licensed in the summer of 2012. As her education progressed and her understanding of the benefits of massage deepened, she discovered that her passion lies in therapeutic massage.
Inspired by the knowledge of Structural Integration and Eastern medicine, her massage is a blend of deep tissue, myofascial release, trigger point, Tui Na, and movement therapies. With each session she strives to provide her clients with an effective, therapeutic treatment to help release holding patterns and increase range of motion and circulation, bringing relief from discomfort whether it be caused by injury, chronic pain, repetitive movement or the stress of daily life.
She is a Portland native, having graduated from the Portland Waldorf School. Every chance she gets she escapes to the beautiful deserts and forests of the Pacific Northwest and in her spare time she enjoys cooking, camping, dance, language and travel!
She / Her
Lic. 19111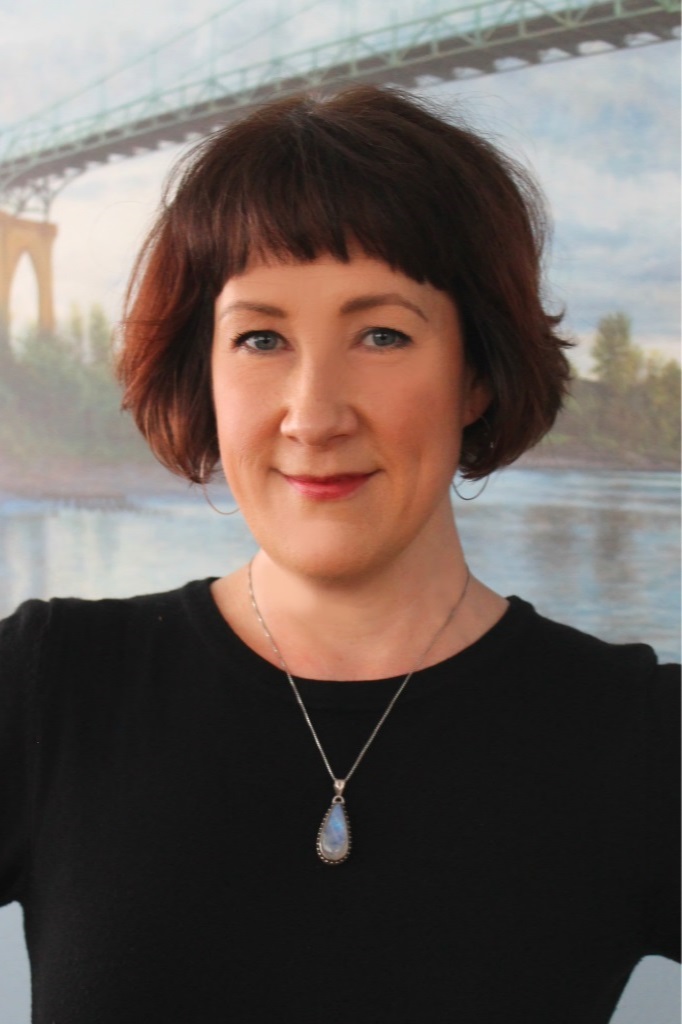 Ann Marie Mullen, LMT, CLT
Ann-Marie 
is a licensed massage therapist and a certified lymphedema therapist in practice since 2003. Some of her most advanced massage skills include deep tissue targeted therapeutic bodywork, trigger point, myofascial release, auto injury recovery, relaxation massage, and manual lymphatic drainage. Ann Marie's highly specialized training in Lymphatic Drainage allows her to work with people with many inflammatory conditions, positively affecting immune system health while reducing edema and improving the quality of life of her patients.
She is able to get beneficial results where there would otherwise be few options for complete recovery.
Ann values excellent communication, the importance of ethical standards, and has a dedication to providing high quality, compassionate client care.  She is committed to providing bodywork for the benefits of the mind, body, and soul of her clients.
Although originally from Illinois, Ann attended the University of Oregon as an anthropology major.  Post-graduation, she worked as an archaeologist with the Oregon State Museum of Anthropology, but eventually decided to return to her home state where she enrolled as a student at the Chicago School of Massage Therapy.  After working as a massage therapist for several years in Illinois, Ann decided to make her way back to Oregon. In her free time, Ann enjoys experiencing live music events and exploring the beauty that Oregon has to offer by hiking along its many trailways.
She / Her
Lic. 17700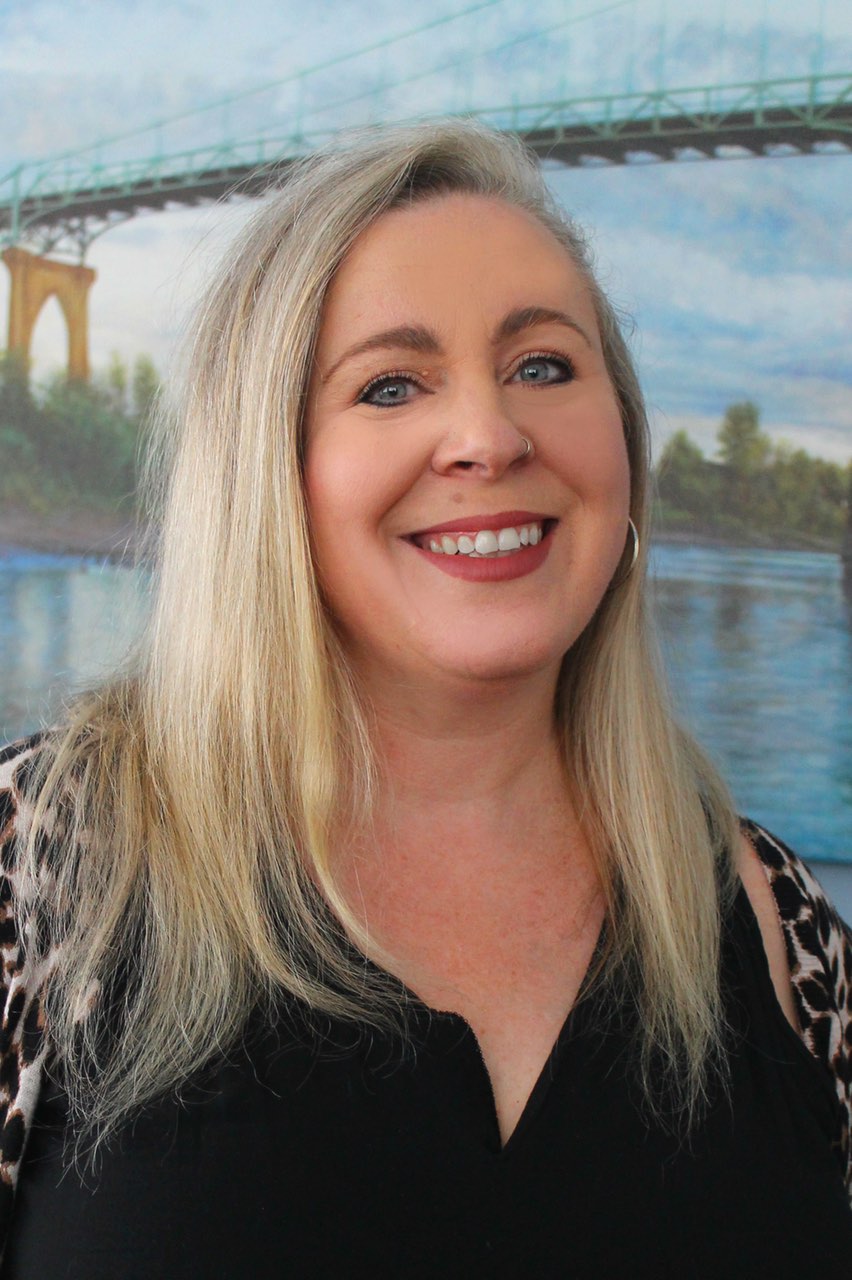 Anne Tegtmeier LMT
Anne began her professional life as a modern dancer. After growing up in Denver and then receiving her BFA in Dance from The Boston Conservatory, magna cum laude, she went on to dance in New York and perform with a number of small companies in New England. Since she had experienced firsthand the benefits of massage and other bodywork on athletic performance, she decided to become a massage therapist  herself, graduating from the Connecticut Center for Massage Therapy in 2001.
Since then, her career as an LMT has led her to explore a variety of complementary modalities in addition to her foundation of deep tissue work. She has training in myofascial release, trigger point therapy, hip flexor and subscap release, sports massage, pregnancy, diaphragm release and Ashiatsu barefoot massage.  Specific areas of intensive training include anterior neck and jaw, shoulder girdle, and the iliopsoas.
Along with massage she continues her life in movement by teaching dance as well as yoga and Pilates mat classes.   Anne is also a theme party caterer, certified lactation consultant, writer, author of two cookbooks, and mom to the spectacular character known as Lily.
She / Her
 Lic. 18614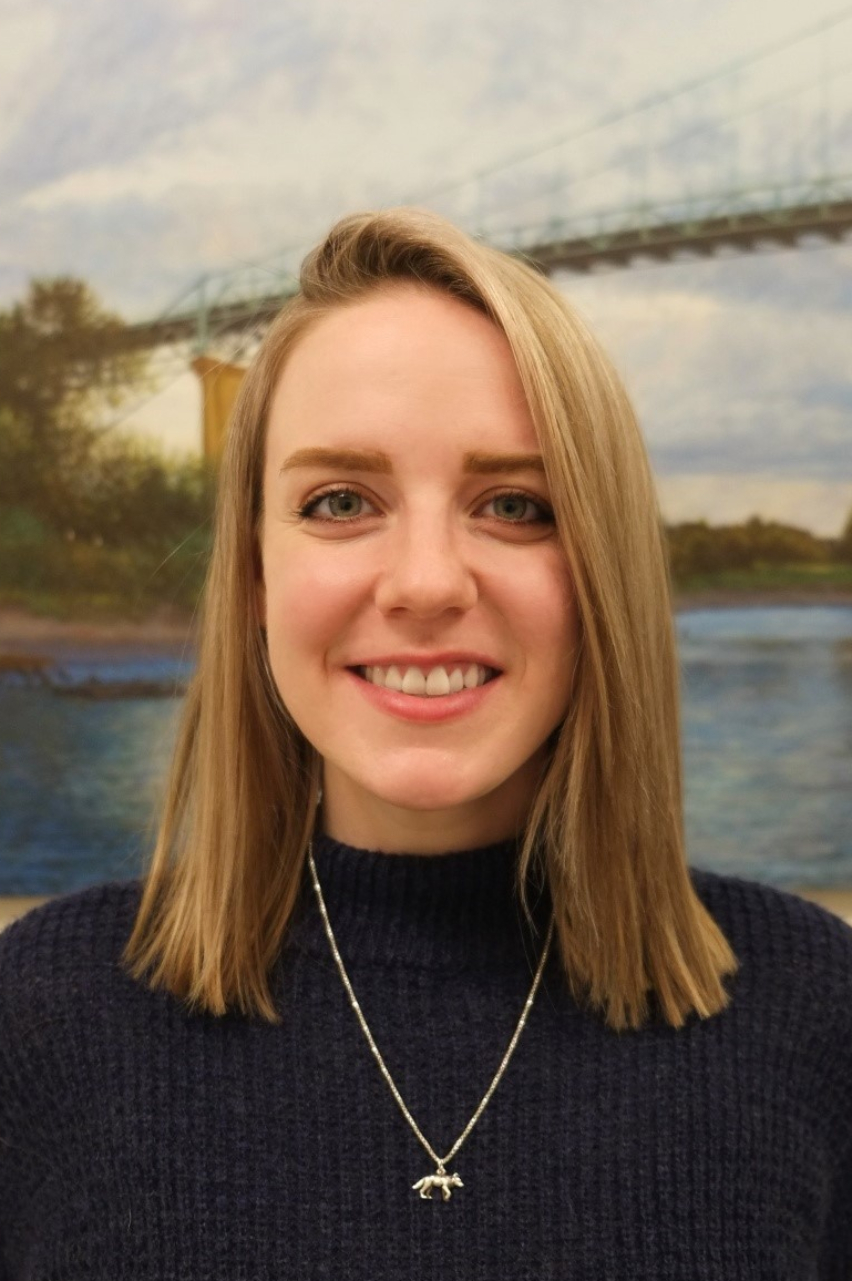 Sarah Condit LMT
Sarah fell in love with Portland while visiting friends in college and had always dreamt of living in a metropolis, so she packed up and put down roots in this beautiful city. There, she decided to pursue her passion of helping others and began her career in massage therapy. Since then, Sarah has mastered deep tissue, prenatal care, trigger point, structural integration, myofascial release and cupping, while most recently she has been focusing on advanced training in Ashiatsu, Thai fusion, and sports massage.
When she's not at East Bridge, Sarah spends her free time outdoors camping, backpacking and hiking with her puppy pal, Lois. She loves that massage therapy allows her to help people heal and connect, whether it's helping someone resolve their pain, turning someone's day around with a calming, customized session, increasing their mobility or helping them sleep through the night. No matter what challenges you may have, she always finds a way to get the results needed and help people feel better long-term.
She / Her / They / Them
Lic. 22448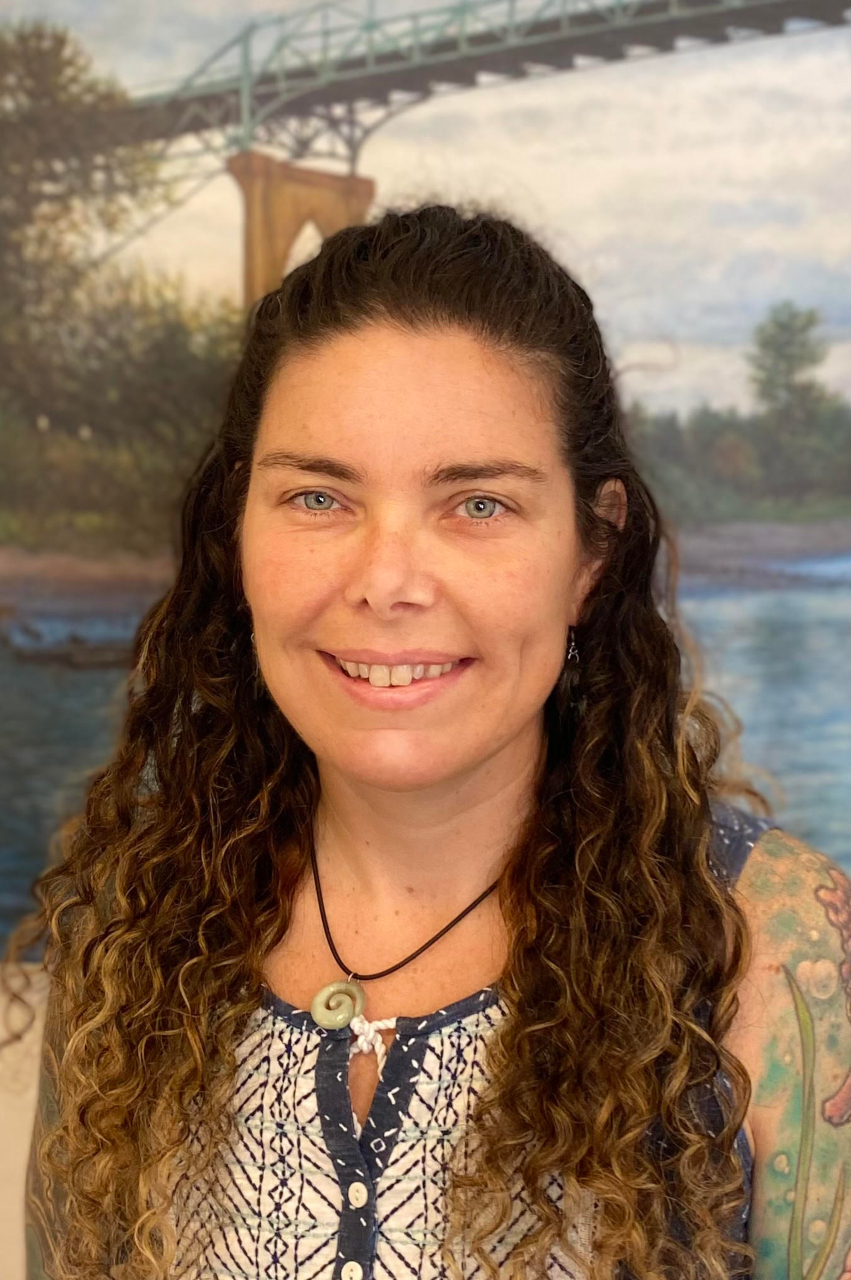 Tracie Walliker LMT
Tracie is a Northwest native who graduated from the East West School of Massage and has been practicing Massage for more than 15 years. Her career highlights include being an on-call therapist for former president Barack Obama and working with former Portland Trail Blazer, Clyde Drexler.
Tracie's specialties include deep tissue, myofascial release, sports massage, neuromuscular therapy, prenatal massage, Ashiatsu, and injury recovery therapy. She is passionate about her work and focuses on creating positive change in every person she works with. She chose massage therapy because she wanted to help people heal from the inside out and to lead healthier, happier lives.
When she is not performing transformational massage, Tracie enjoys gardening, painting, crafting and exploring the outdoors with her dogs!
She / Her
Lic. 11870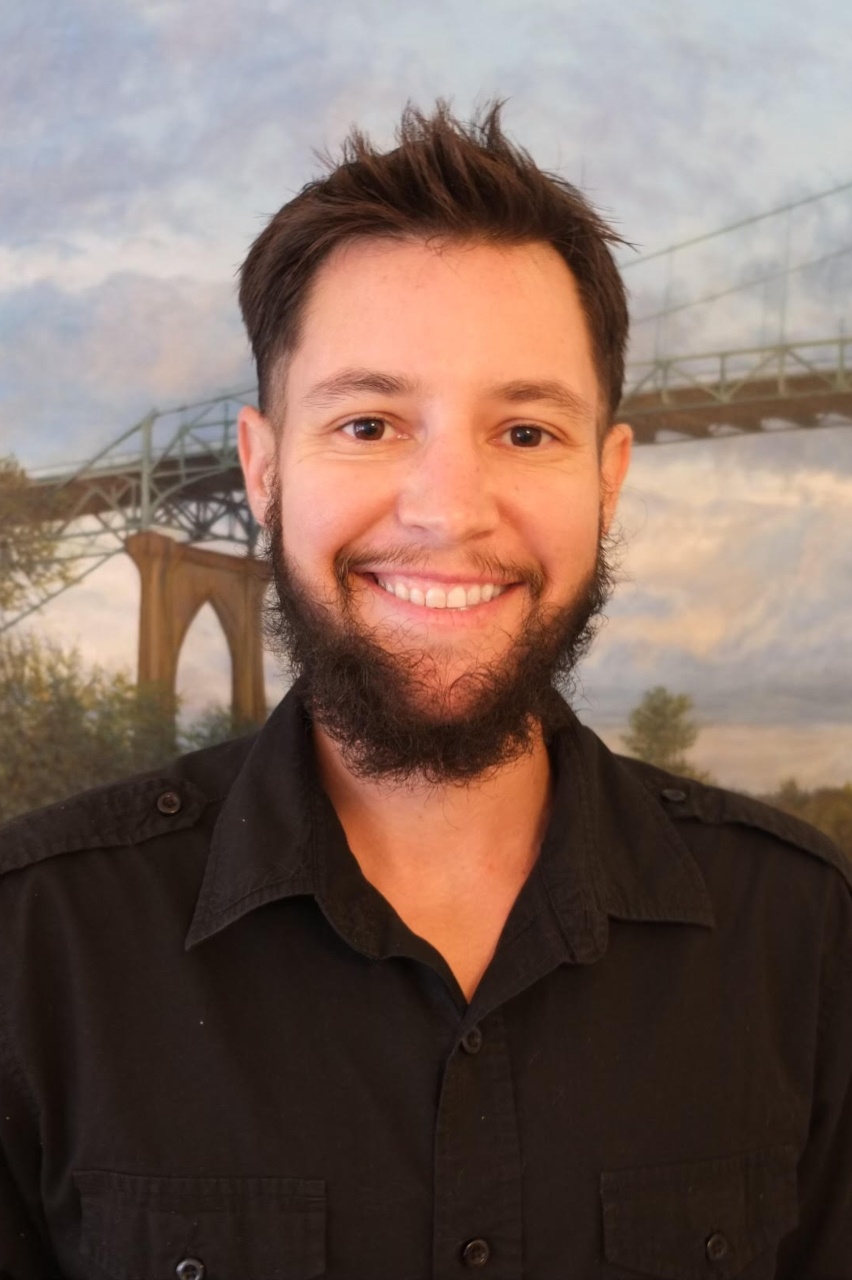 Sid Lewis LMT
Sid attended massage school in Seattle and has been practicing massage therapy for over 15 years. With a deep passion for helping others feel better he has mastered a wide array of transformational massage techniques.
He was born and raised in Portland and recently returned home after a four year stay in Maui. While he was there, Sid worked closely with the Maui community and with travelers from all over the world. Sid helped to start the Wailea Healing Center where he was fortunate to work alongside and learn from many significant healers.
Sid is skilled in deep tissue massage, trigger point, myofascial release, Ashiatsu, injury recovery, sports massage, and prenatal pregnancy care. He also performs Swedish massage and is a Reiki Master influenced by Lomi Lomi, a Hawaiian style of massage therapy.
Whether you are recovering from an auto accident or just need to receive a healing energetic presence, he will walk by your side on your healing path.
He / Him
Lic. 21821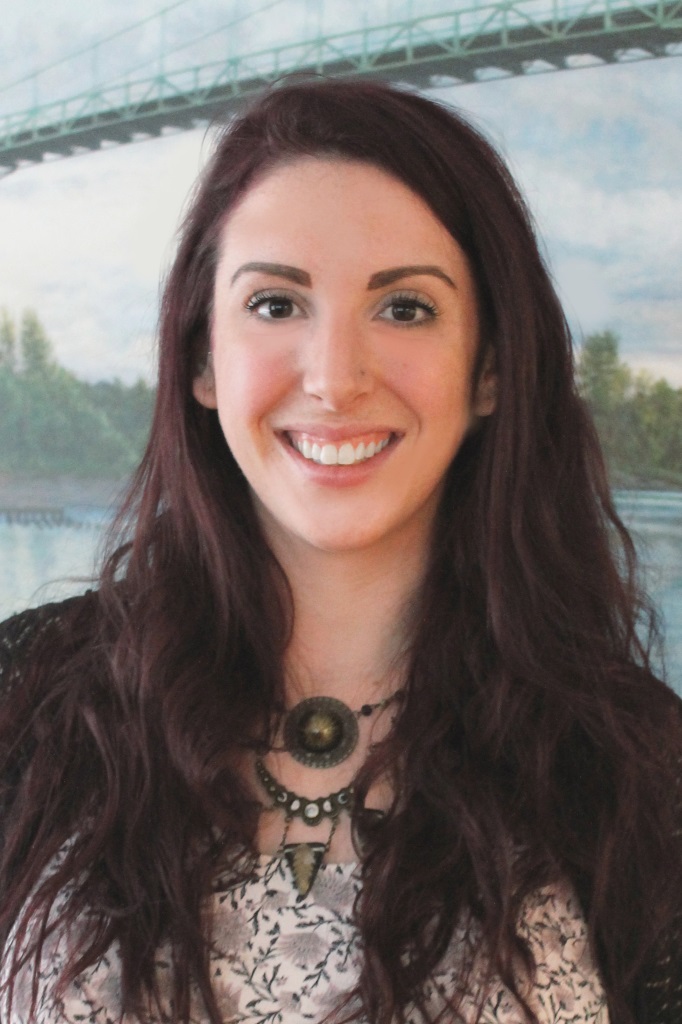 Danielle Dorman LMT
Danielle has always had a passion for bodywork and helping others. Growing up in Alaska, she would give massage to her family and friends, feeling rewarded through their relief. She sought a career where she could work with people daily while following this passion, leading her to advanced massage training at East West College.
In her practice, Danielle loves to work with clients experiencing persistent pain from daily life, big transitions, or traumatic injuries such as motor vehicle accidents. Especially skilled in relieving headaches and neck pain through cranial sacral and trigger point therapy, she also specializes in deep tissue massage, myofascial release, and prenatal. Her clients report feeling pain relief, improved mood, and a "floaty" feeling after her transformational sessions.
Outside of work she loves to read, dance, spend time with her friends, and enjoy the outdoors. She recently adopted and began raising a tuxedo kitten, Juniper.
She / Her / They / Them
Lic. 18930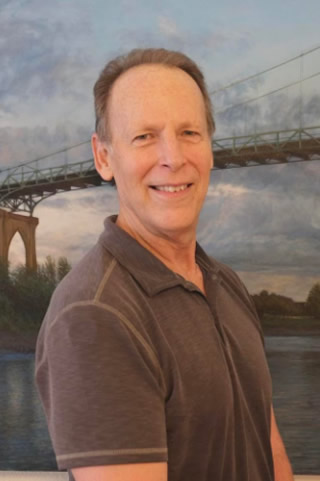 Peter Black LMT
Joining us at East Bridge from Hawaii, Peter has been practicing massage for 30 years in a wide variety of settings such as medical centers, private practice and world class spas, like the Four Seasons Resort & Fairmont Kea Lani Maui. After living and practicing in Maui for decades, Peter and his wife felt it was time to move closer to family and friends, and have chosen Portland to call home.
Some of the essential modalities Peter has many years of experience in are deep tissue, myofascial release, traditional Swedish massage, trigger point, acupressure, Lomi Lomi, sports massage, craniosacral therapy, and prenatal massage. He has also studied several languages such as Japanese, Spanish, Danish, Hindi, Arabic, Spanish, and Italian. Peter says that massage therapy is his true calling and that he deeply enjoys helping people achieve a positive therapeutic outcome, whether that is life-changing pain relief or just helping someone sleep better. When not in session, Peter loves writing, hiking, farming, and Argentine Tango dancing!
He / Him
Lic. 24898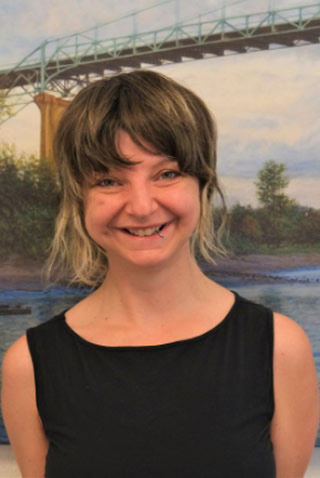 Amy Smith LMT
Amy was born and raised on a small island off the coast of Maine, known as Vinalhaven. After living in Bali and becoming a certified yoga instructor, Amy moved to Portland where she graduated from East West School of Massage. She has advanced training in deep tissue, trigger point, neuromuscular therapy, myofascial release, prenatal & postnatal, sports massage, cupping, and traditional Swedish massage. Amy also has foundational training in both structural bodywork and craniosacral modalities. Her background as a yoga instructor inspires the incorporation of movement, along with open dialog regarding treatments.
Amy focuses her sessions with the intention of rewriting neurological associations to pain and discomfort, and collaborating to create more space and ease in everyday movement. This approach allows for increased balance and patient-empowered elevation into greater well-being.
In her free time, you can find Amy hiking, swimming, off-roading or adventuring with her dog, Liska. She also enjoys art, bird watching, stargazing and recently is learning how to play the piano.
She / Her / They / Them
Lic. 25763