Why We're Different
Voted "Best Massage Portland 2017 and  2021" by the Willamette Week reader's poll.  Thank you for this honor!
Our massage therapists have unmatched skills and experience in a wide array of advanced massage techniques. Collectively, we have thousands of hours of training. On average, our massage therapists have twelve years' experience, with some as many as twenty years.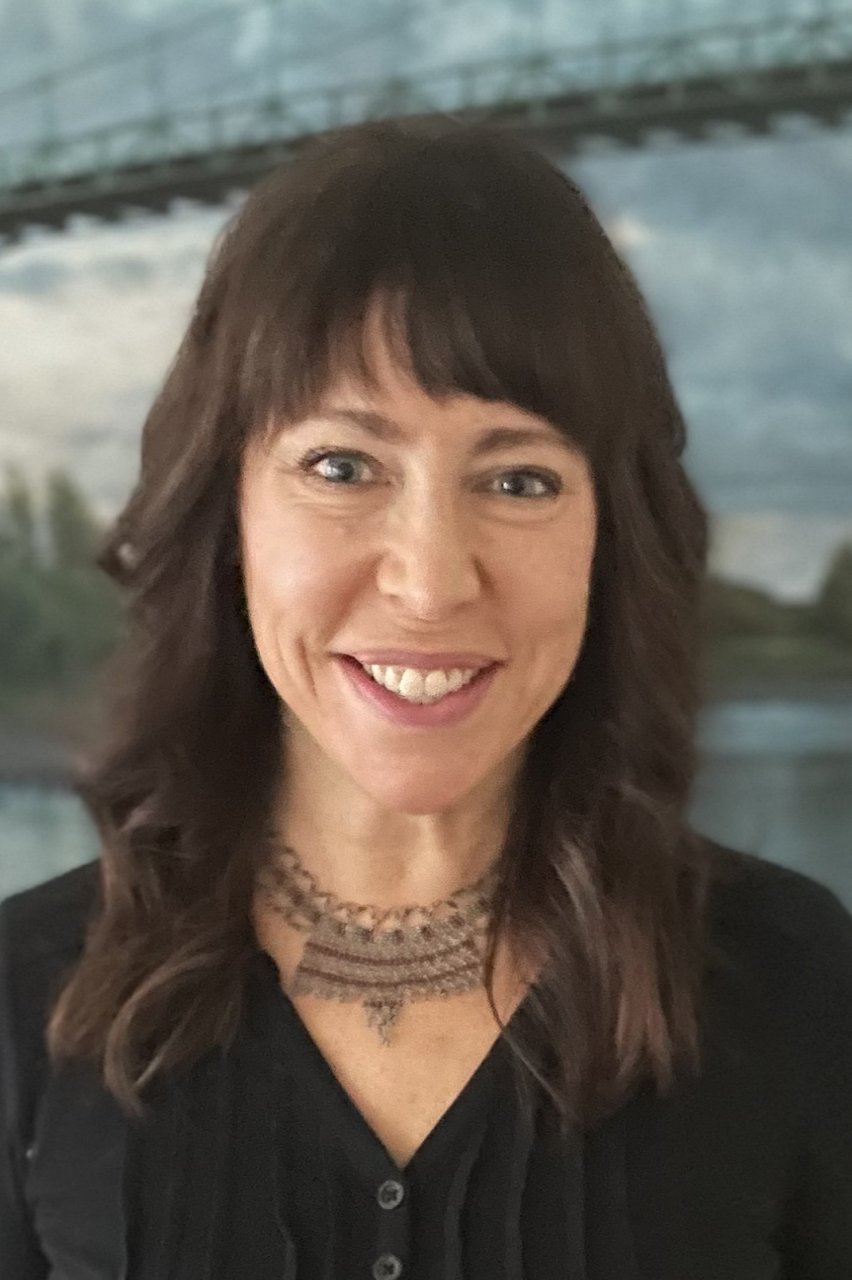 Clare Katner LMT - Founder
For over twenty years, Clare Katner has been an intuitive and holistic facilitator of healing. A licensed massage therapist since 1995 and a certified hypnotherapist since 1998, her professional scope is truly mind-body, and her long-term enjoyment of this work comes from witnessing transformation in her client's lives.
While living in England and working at Cambridge University, Clare had her first massage and it was life-altering. Its value as a healing art was immediately evident to her, and curiosity lead to her first acupressure class while at Cambridge. In further travels around Europe, she became exposed to and learned about many other healing modalities.
Upon her return to the United States, she completed her training in massage therapy. Among her teachers was Sandy Fritz, one of the first inductees into the Massage Hall of Fame, from whom Clare took valuable lessons in assessment and an understanding that each patient needs customized care. She received additional training in myofascial release at the John Barnes Institute, and her continuing education in the field has focused on injury recovery, deep tissue, muscle testing, structural integration and ashiatsu.
A graduate of Indiana University with a bachelor's of science degree in education, Clare quickly developed a massage practice fusing her interest in teaching with her love of bodywork and has become a teacher and mentor to other massage therapists. She is a founder and owner of her dream clinic, East Bridge Massage.
When she's not working, Clare enjoys being a fitness and food nerd with her young son and husband. Having always enjoyed an active lifestyle, she grew up with gymnastics, track, soccer, mountain biking, and "two big brothers," the latter from whom Clare light-heartedly says she learned many lessons via "real-life experiences in the pain and recovery department."
Lic. 6573
She / Her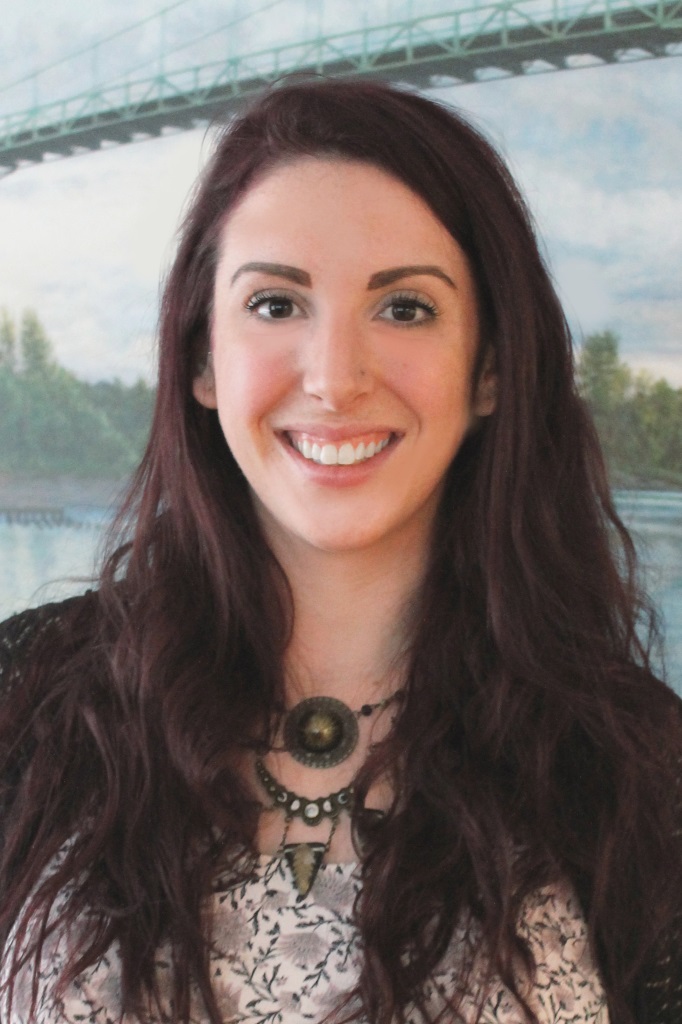 Danielle Dorman LMT
Danielle has always had a passion for bodywork and helping others. Growing up in Alaska, she would give massage to her family and friends, feeling rewarded through their relief. She sought a career where she could work with people daily while following this passion, leading her to advanced massage training at East West College.
In her practice, Danielle loves to work with clients experiencing persistent pain from daily life, big transitions, or traumatic injuries such as motor vehicle accidents. Especially skilled in relieving headaches and neck pain through cranial sacral and trigger point therapy, she also specializes in deep tissue massage, myofascial release, and prenatal. Her clients report feeling pain relief, improved mood, and a "floaty" feeling after her transformational sessions.
Outside of work she loves to read, dance, spend time with her friends, and enjoy the outdoors. She recently adopted and began raising a tuxedo kitten, Juniper.
Lic. 18930
She / Her / They / Them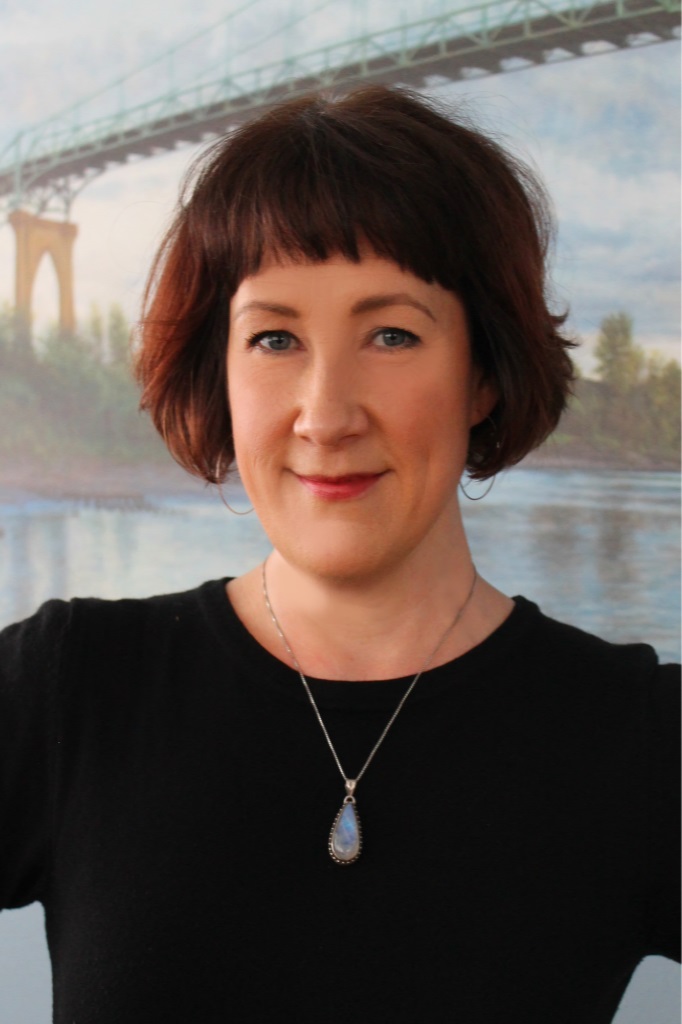 Ann Marie Butler LMT, CLT
Ann-Marie is a licensed massage therapist and a certified lymphedema therapist in practice since 2003. Some of her most advanced massage skills include deep tissue targeted therapeutic bodywork, trigger point, myofascial release, auto injury recovery, relaxation massage, and manual lymphatic drainage. Ann Marie's highly specialized training in Lymphatic Drainage allows her to work with people with many inflammatory conditions, positively affecting immune system health while reducing edema and improving the quality of life of her patients. She is able to get beneficial results where there would otherwise be few options for complete recovery.
Ann values excellent communication, the importance of ethical standards, and has a dedication to providing high quality, compassionate client care.  She is committed to providing bodywork for the benefits of the mind, body, and soul of her clients.
Although originally from Illinois, Ann attended the University of Oregon as an anthropology major.  Post-graduation, she worked as an archaeologist with the Oregon State Museum of Anthropology, but eventually decided to return to her home state where she enrolled as a student at the Chicago School of Massage Therapy.  After working as a massage therapist for several years in Illinois, Ann decided to make her way back to Oregon. In her free time, Ann enjoys experiencing live music events and exploring the beauty that Oregon has to offer by hiking along its many trailways.
Lic. 17700
She / Her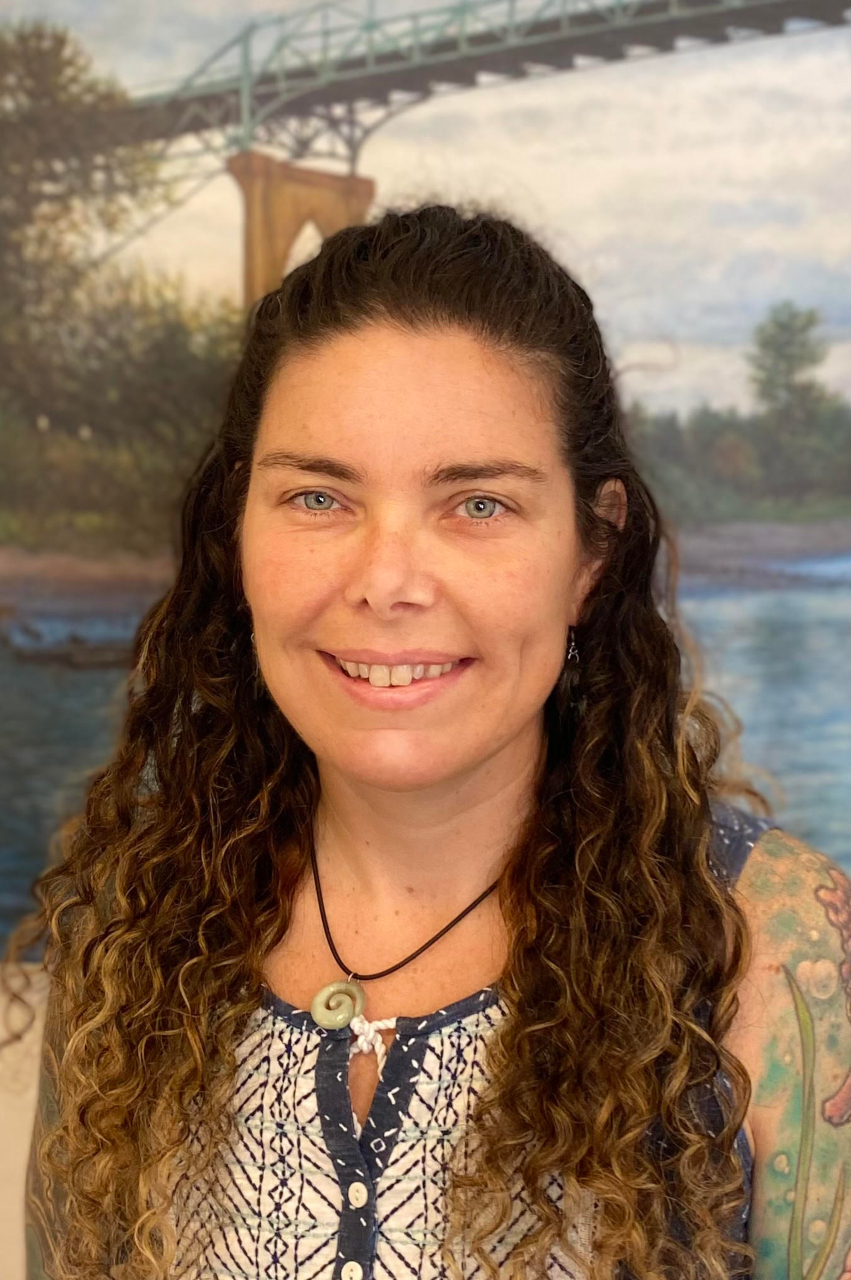 Tracie Walliker LMT
Tracie is a Northwest native who graduated from the East West School of Massage and has been practicing Massage for more than 15 years. Her career highlights include being an on-call therapist for former president Barack Obama and working with former Portland Trail Blazer, Clyde Drexler.
Tracie's specialties include deep tissue, myofascial release, sports massage, neuromuscular therapy, prenatal massage, Ashiatsu, and injury recovery therapy. She is passionate about her work and focuses on creating positive change in every person she works with. She chose massage therapy because she wanted to help people heal from the inside out and to lead healthier, happier lives.
When she is not performing transformational massage, Tracie enjoys gardening, painting, crafting and exploring the outdoors with her dogs!
Lic. 11870
She / Her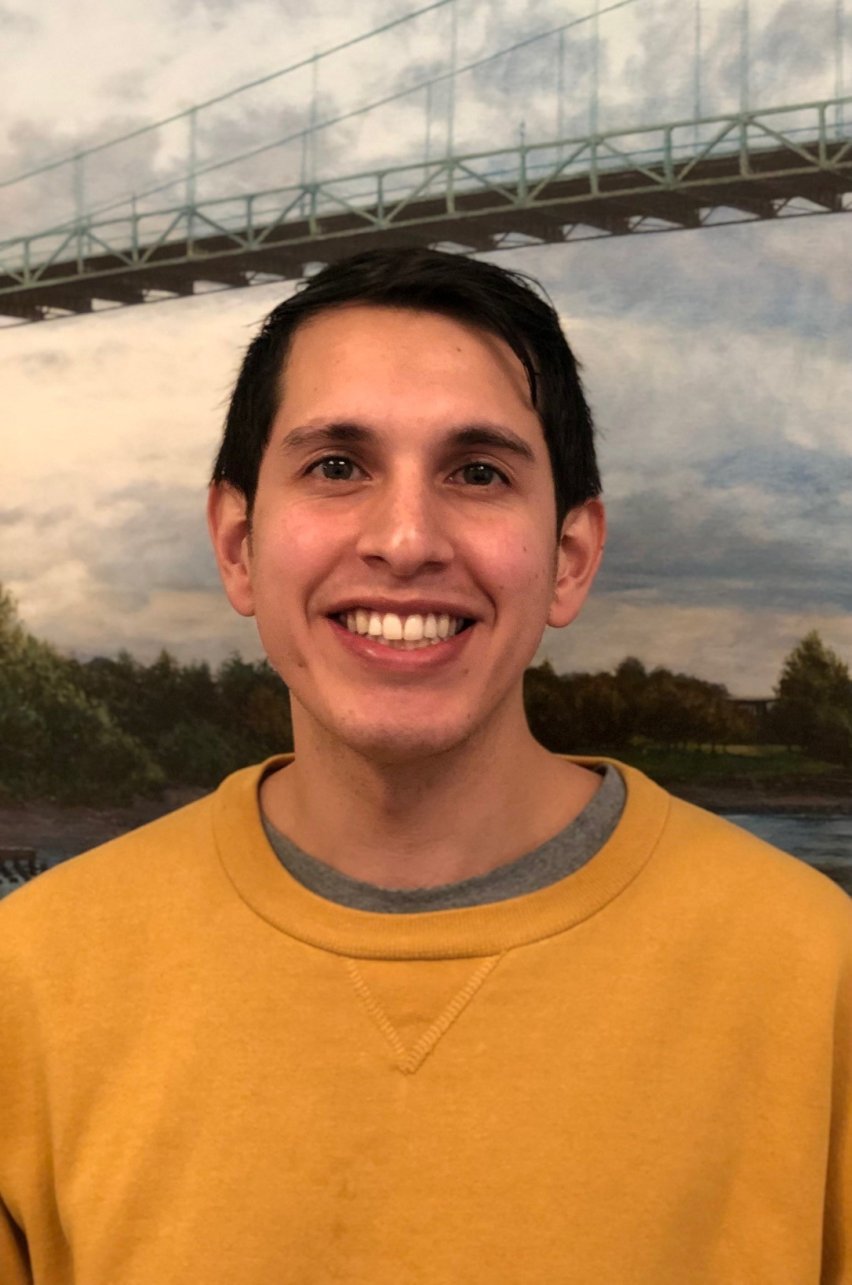 Cesar Hernandez LMT
Cesar is a licensed massage therapist who has made Portland his home for the past six years. Growing up in Humboldt County in awe of the healing powers of the Redwoods, he has always been drawn to helping others from a young age. Cesar has a far reaching impact on everyone that works with him and his off the chart positivity and respect for the human body changes us all for the better. He grew up giving massages to all of his loved ones, especially his mom, who was the first person to teach him how to give a great massage. He has always felt adept and intelligent with his hands. Driven to do something meaningful and healing for others, he graduated from East West School of Massage in Portland. Some of his many specialties include ultra deep tissue, structural integration, Thai massage, motor vehicle and various accident recovery techniques, sports massage as well as classical Swedish massage to enhance relaxation and stress reduction.
Outside of his love for work at East Bridge Massage, Cesar has a great passion for food: trying new restaurants, visiting local farmers markets, and testing out the latest recipes. He also loves spending time with and training his beagle, Duncan.
Lic. # 25249
He/Him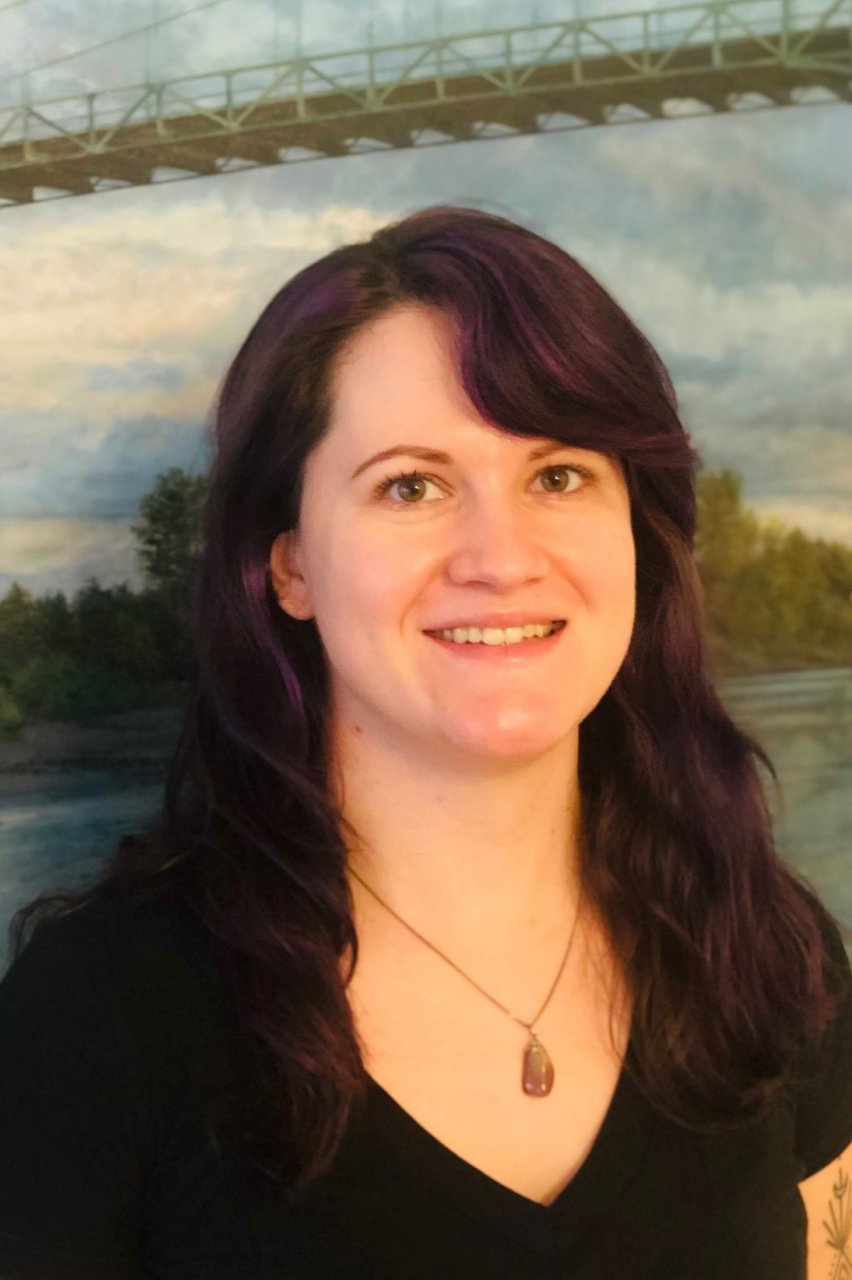 Sarah D Clawson LMT
Sarah Clawson is a Utah native and graduated from the Utah College of Massage Therapy. She holds current licensure as an LMT in both Oregon and Utah. Sarah has a passion for helping others and has a medically focused work background, being licensed in previous years as an EMT Basic and working in a variety of laboratory settings as a Nationally Certified Phlebotomy Technician. Her previous massage experience has included therapeutic clinics and high-end spas.
Sarah has a keen interest in injury recovery, working with patients with repetitive motion injuries, sport or motor vehicle injuries, and stress related pain. Sarah specializes in deep tissue, trigger point, prenatal care, and Swedish massage combined with myofascial release. Each massage is individualized based on the needs of the person and often includes a variety of modalities aimed to induce deep relaxation, overcome pain, ease discomfort, and increase range of motion and circulation. Sarah feels strongly that massage is a wonderfully broad tool that can be used in any setting to facilitate healing. 
When not at work Sarah loves being outside and exploring the beautiful PNW. Hiking, backpacking, and foraging all became new passions after moving to Oregon. She also enjoys cooking, gardening, and spending quality time with friends and family.
Lic.# 023508 
She / Her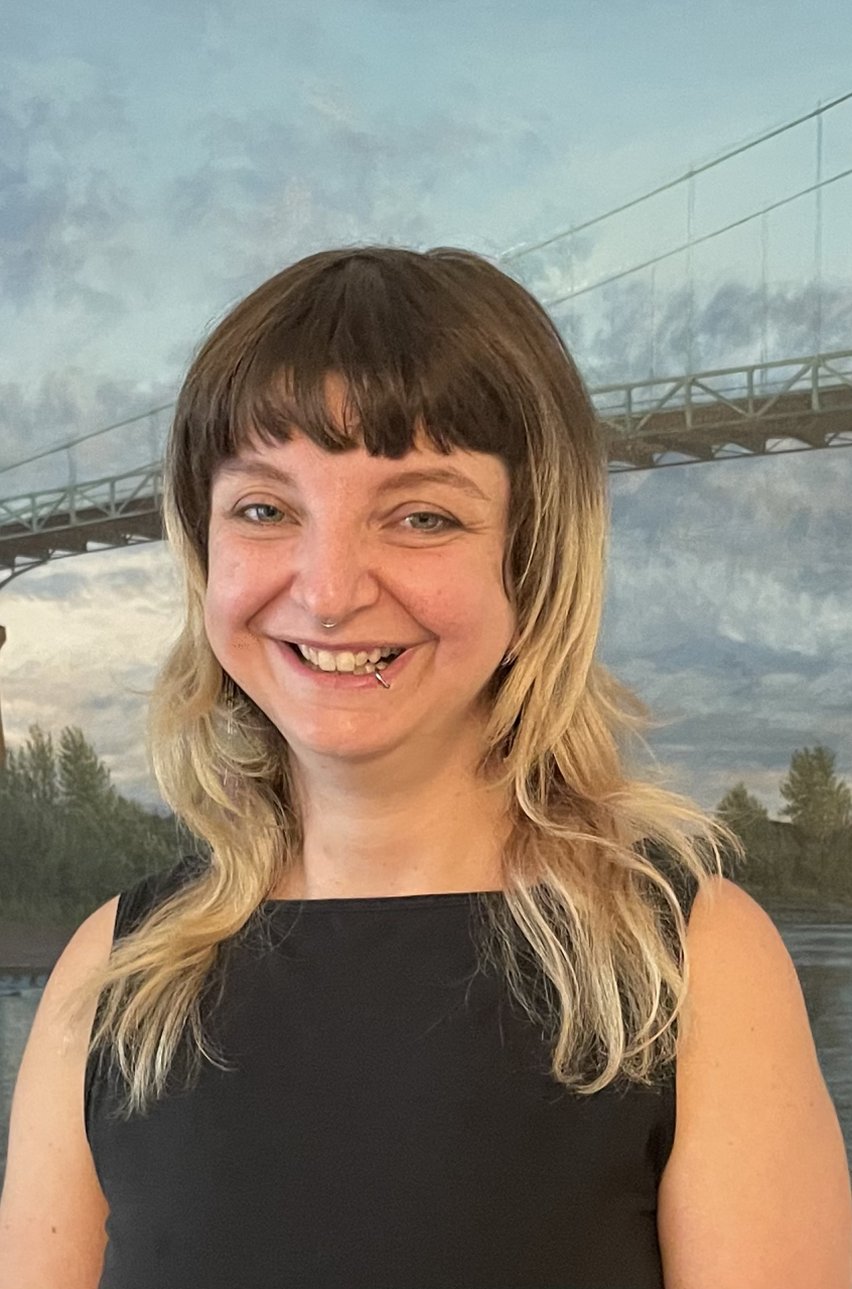 Amy Smith LMT
Amy was born and raised on a small island off the coast of Maine, known as Vinalhaven. After living in Bali and becoming a certified yoga instructor, Amy moved to Portland where she graduated from East West School of Massage. She has advanced training in deep tissue, trigger point, neuromuscular therapy, myofascial release, prenatal & postnatal, sports massage, cupping, and traditional Swedish massage. Amy also has foundational training in both structural bodywork and craniosacral modalities. Her background as a yoga instructor inspires the incorporation of movement, along with open dialog regarding treatments.
Amy focuses her sessions with the intention of rewriting neurological associations to pain and discomfort, and collaborating to create more space and ease in everyday movement. This approach allows for increased balance and patient-empowered elevation into greater well-being.
In her free time, you can find Amy hiking, swimming, off-roading or adventuring with her dog, Liska. She also enjoys art, bird watching, stargazing and recently is learning how to play the piano.
Lic. 25763
She / Her / They / Them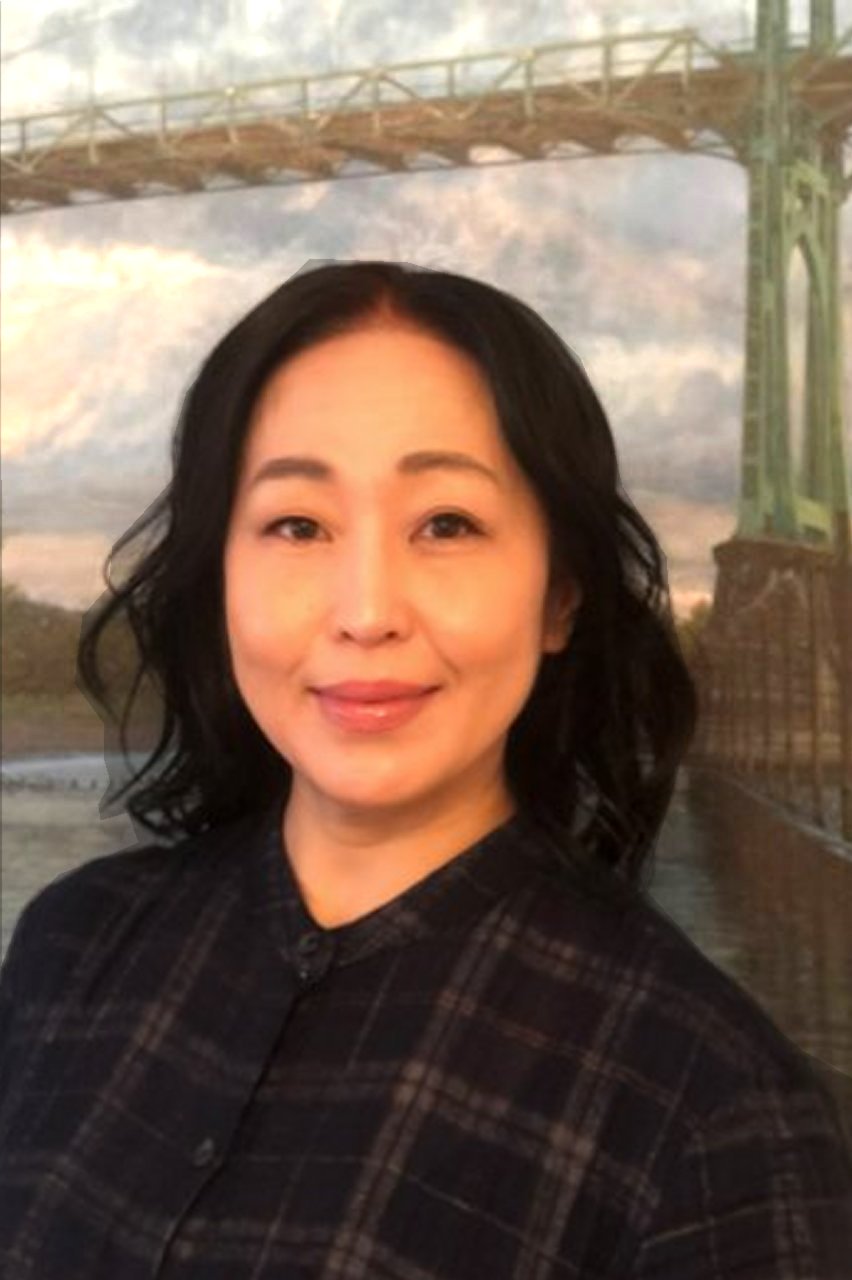 Kumi LMT
Kumi grew up in Japan where she graduated from university and then continued her education in Canada. The climate allowed her to develop her athletic endeavors in snowboarding. Her draw to the outdoors and our culture inspired her to move to Portland. While in Portland, she had a massage and experienced firsthand what massage therapy could do for transforming the musculoskeletal system. It was so effective that she wanted to be able to help others in the same way and began her training as a licensed massage therapist. 
Her specific style of work hones in on not only the muscle, but calibrating the nerves that lay below the tissue. She is skilled in various techniques such as myofascial release, and many other methods that involve pain reduction with long lasting effects. Her massage is often focused on recovery for all types of people from all lifestyles. She thrives on helping people heal from repetitive motion and overuse symptoms, motor vehicle accidents, as well as common exercise injuries, sports injuries, and other types of structural challenges.
Kumi's ability to listen, observe and take note of your goals has created successful outcomes for so many that come to our center for care. She always gives 100% of her attention to your specific needs. 
Her love for massage extends from her desire to help eliminate or greatly reduce pain, and says that the world is already so busy, she wants to help people slow down and take care of their physical and mental health.
In her free time, Kumi loves to go on outdoor adventures with her friend's dog, Niko. It's always a goal for her to have some one on one time with her snowboard as well! 
Lic. # 26457
She / Her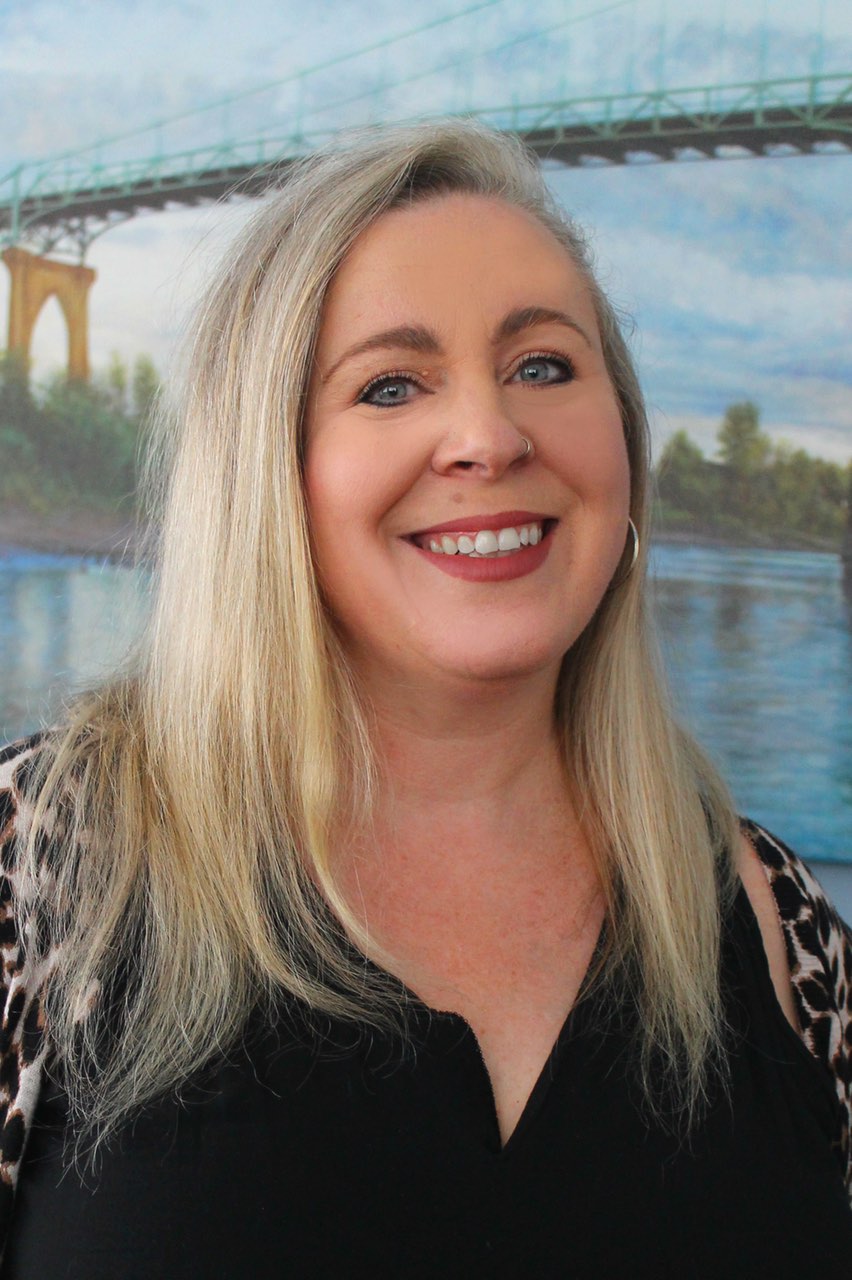 Anne Tegtmeier LMT
Anne began her professional life as a modern dancer. After growing up in Denver and then receiving her BFA in Dance from The Boston Conservatory, magna cum laude, she went on to dance in New York and perform with a number of small companies in New England. Since she had experienced firsthand the benefits of massage and other bodywork on athletic performance, she decided to become a massage therapist herself, graduating from the Connecticut Center for Massage Therapy in 2001.
Since then, her career as an LMT has led her to explore a variety of complementary modalities in addition to her foundation of deep tissue work. She has training in myofascial release, trigger point therapy, hip flexor and subscap release, sports massage, pregnancy, diaphragm release and Ashiatsu barefoot massage. Specific areas of intensive training include anterior neck and jaw, shoulder girdle, and the iliopsoas.
Along with massage she continues her life in movement by teaching dance as well as yoga and Pilates mat classes. Anne is also a theme party caterer, certified lactation consultant, writer, author of two cookbooks, and mom to the spectacular character known as Lily.
Lic. 18614
She/Her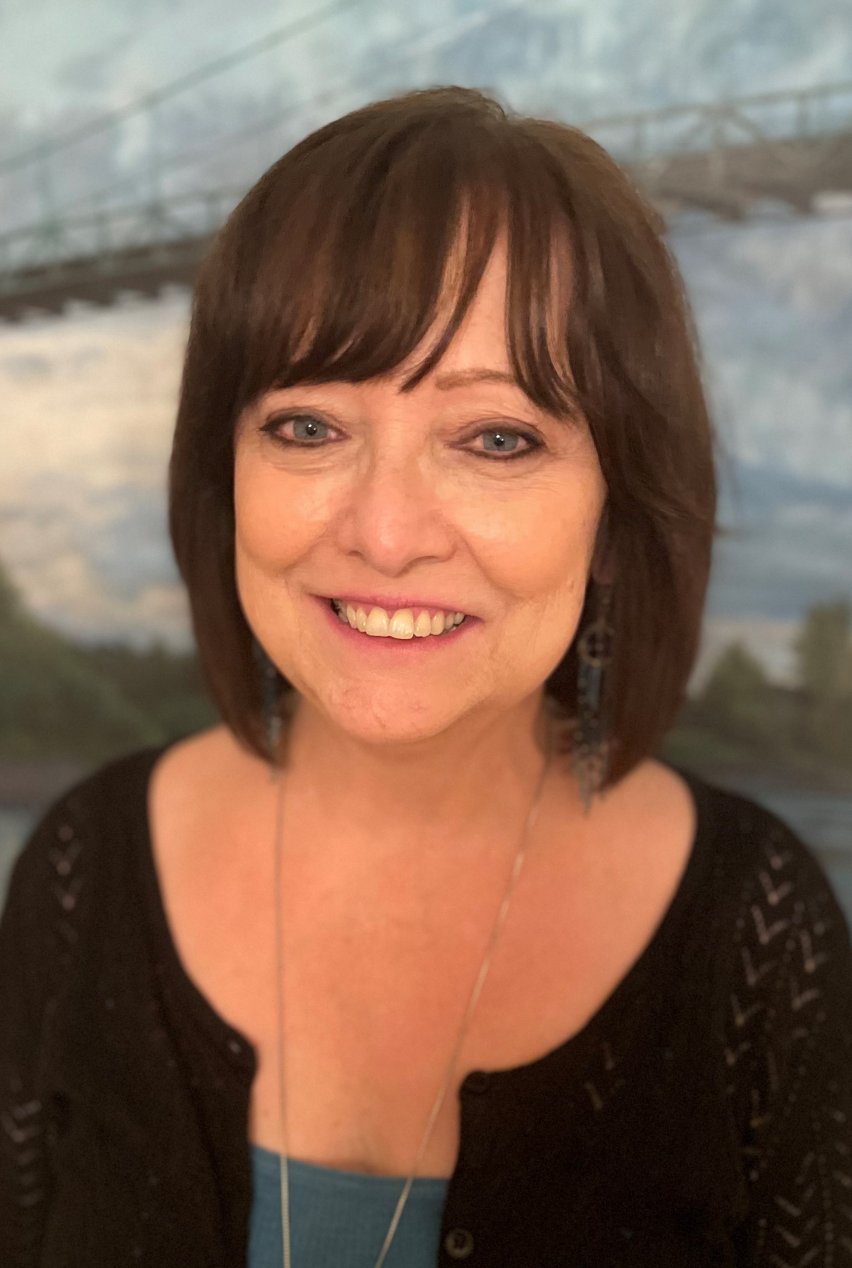 Sumuki Sweesy LMT
Sumuki graduated from Everest College and became a nationally certified massage therapist. She is licensed to practice massage in both Oregon and Washington. With her natural ability to do deep tissue, trigger point, prenatal, myofascial release, and sports massage, she found herself working alongside some the most skilled doctors and massage therapists in the Portland area. Since then, she has helped people recover quickly from auto injuries, sports injuries, stress related pain, and general discomfort. She is a results-oriented person who goes the extra distance for everyone, deeply caring about the final outcome. She is a driving force at East Bridge Wellness, encouraging everyone to keep learning and collaborating.
Before beginning her career as a massage therapist, her journey began with the study of Hatha Yoga in which she became a certified instructor and taught for fifteen years. She maintains a daily meditation practice that provides her with a sense of balance, a compassionate heart, and the desire to help people. Sumuki is always seeking to learn more about healing the body. Her many years of experience in the field of wellness are quite evident in her dynamic approach to massage.
Lic. 20603
She/Her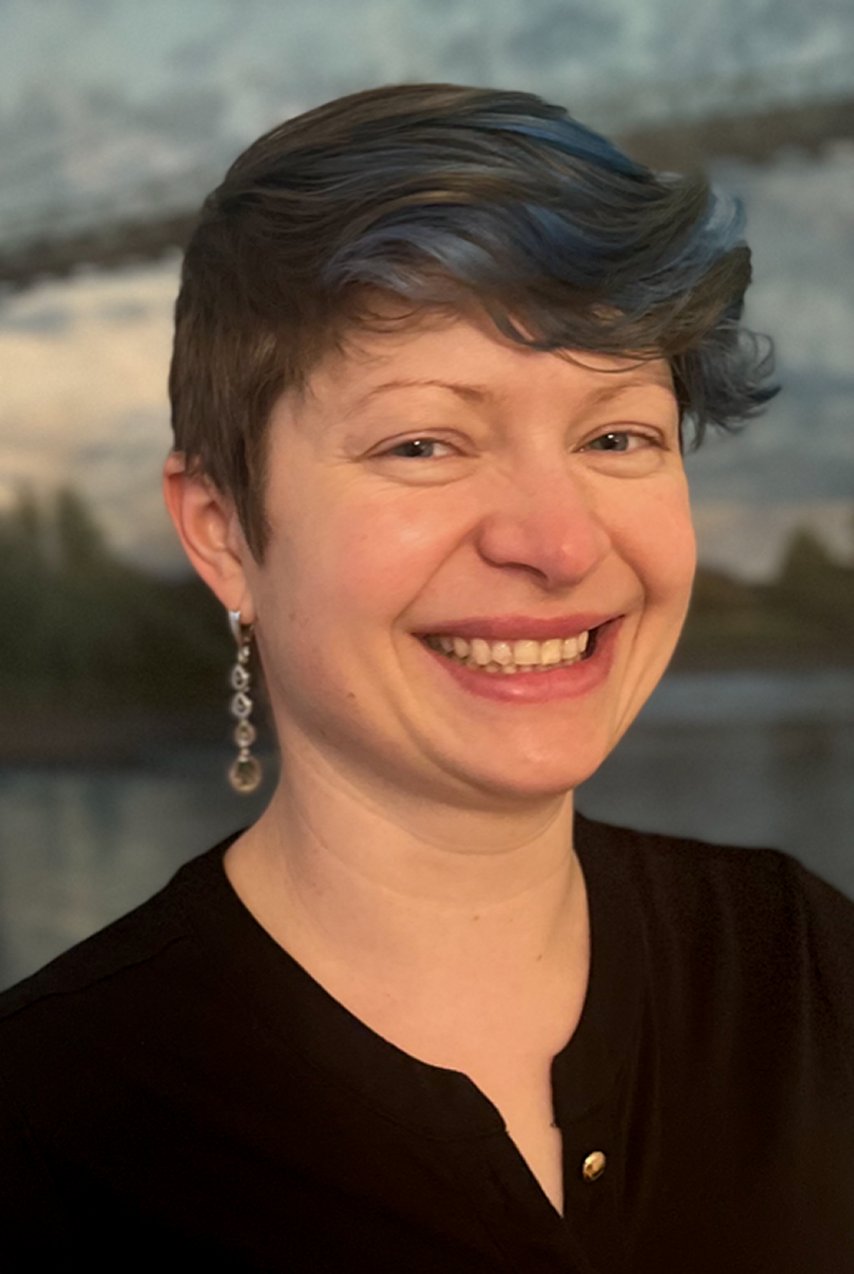 Liza Yufereva LMT
Growing up in Russia, Liza enjoyed teaching English for many years. She then received a massage at a beautiful therapeutic center and decided that she wanted to bring that kind of restoration and healing to others as well. Liza moved to Australia in 2013 where she received her diploma in remedial (rehabilitative) massage therapy. There, she learned and practiced transformative techniques such as deep tissue, myofascial release, trigger point therapy, prenatal massage, Swedish and sports massage. 
After her intensive training, Liza returned to Russia where she began her career as a massage therapist and added Russian and Chinese massage techniques to her repertoire. Now in the U.S., she has been trained in Ashiatsu massage and continues her passion to help people transform their lives while restoring their ability to move freely in their bodies. Her goal is to help people find balance and relieve pain. In her free time, Liza enjoys quality time with her family, creating art, reading great books, and spending time with her cat, Doctor, and dog, Buttons.
She / Her
Lic 23636
Kaleb Hardy LMT
Bio Coming Soon!
List of massage techniques/skills
Deep tissue/Deep pressure
Ashiatsu
Sports massage / Massage for Athletes
Prenatal/Pregnancy
Myofascial release
Medical Massage  / Manual Massage
Trigger Point
Cupping
Neuromuscular
Structural Integration
Swedish/Relaxation
Injury Recovery/ Motor Vehicle Injury
Acute Pain Conditions
Lic-#25094
He/Him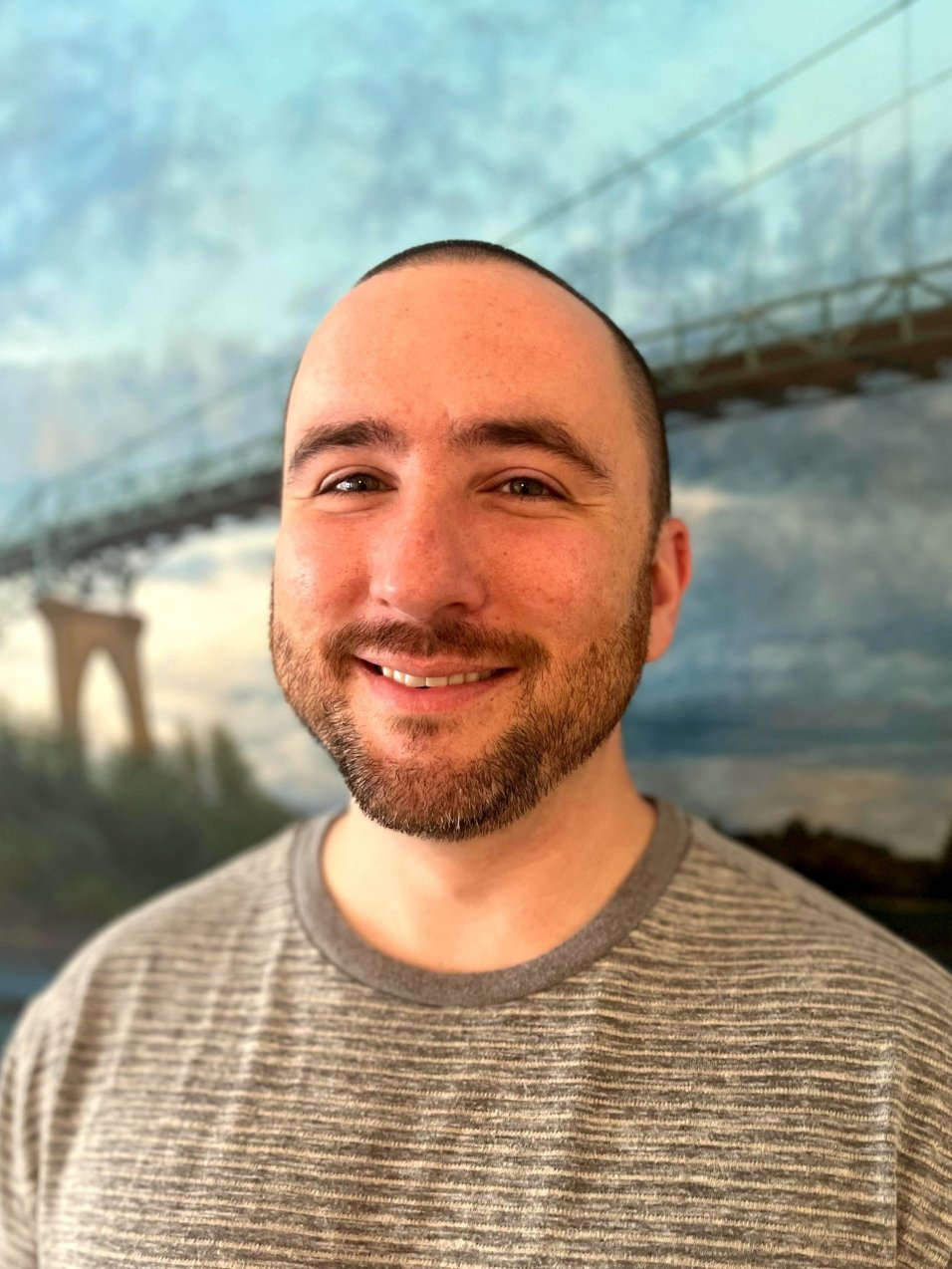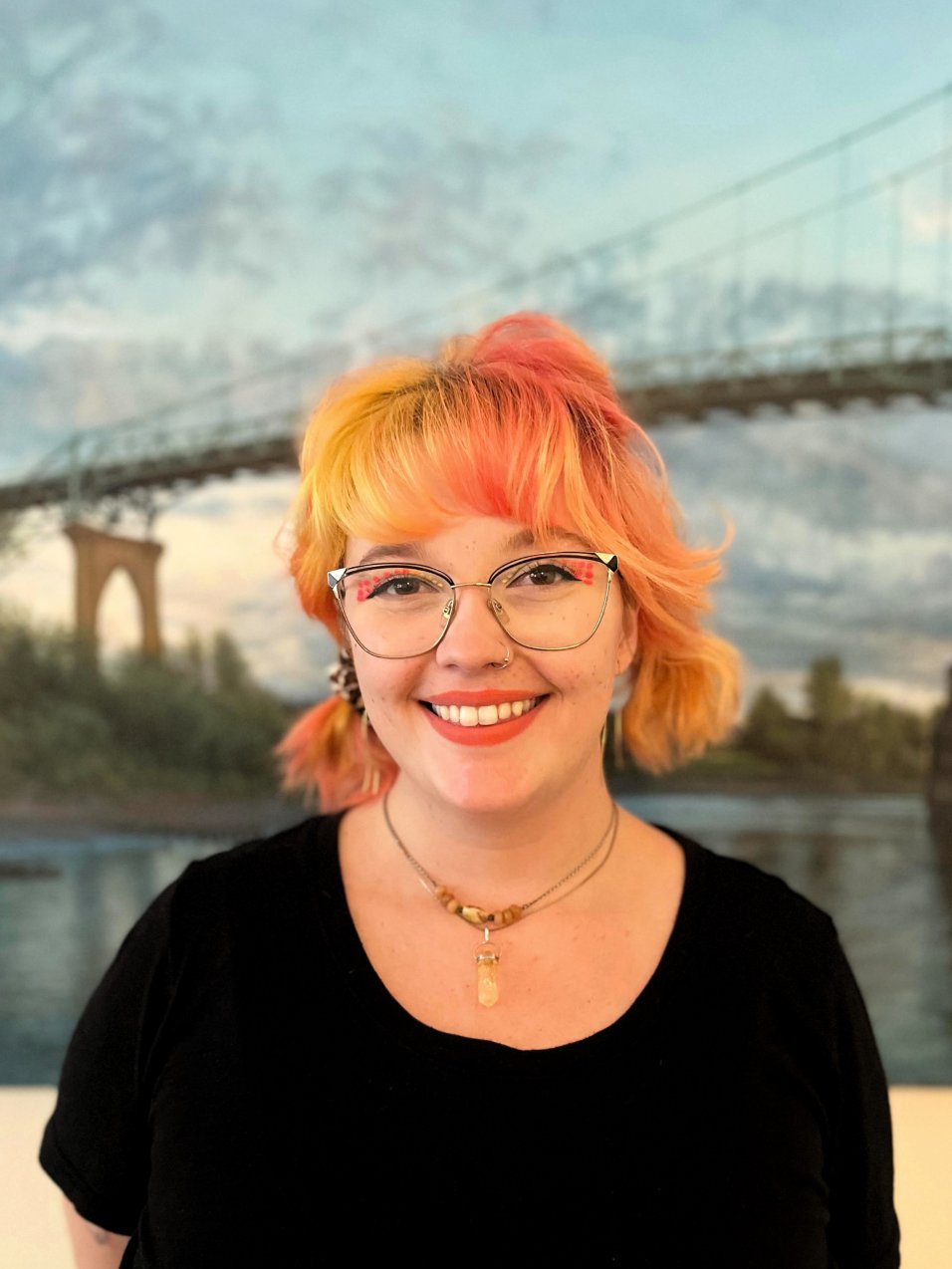 Spencer Folkman LMT
Bio Coming Soon
List of massage techniques/skills
Deep tissue/Deep pressure
Myofascial release
Prenatal/Pregnancy
Medical Massage / Manual Massage
Trigger Point
Lymphatic Drainage
Swedish/Relaxation
Massage for Athletes / Sports Massage
Injury Recovery/ Motor Vehicle Injury
Assisted Stretching
Acute Pain Conditions
Lic-# 27626
He/Him
Alice Jones LMT
Bio Coming Soon
List of massage techniques/skills
Deep tissue/Deep pressure
Prenatal/Pregnancy
Myofascial release
Ashiatsu
Medical Massage / Manual Massage
Trigger Point
Cupping
Swedish/Relaxation
Massage for Athletes / Sports Massage
Injury Recovery/ Motor Vehicle Injury
Assisted Stretching
Acute Pain Conditions
Injury Recovery/ Motor Vehicle Injury
Acute Pain Conditions
Lic-# 26743
She/Her
Billie Melchor LMT
Bio Coming Soon
List of massage techniques/skills
Deep tissue/Deep pressure
Myofascial release
Neuromuscular
Medical Massage / Manual Massage
Ashiatsu
Prenatal/Pregnancy
Trigger Point
Cupping
Swedish/Relaxation
Massage for Athletes / Sports Massage
Injury Recovery/ Motor Vehicle Injury
Assisted Stretching
Acute Pain Conditions
Lic-#21609
She/Her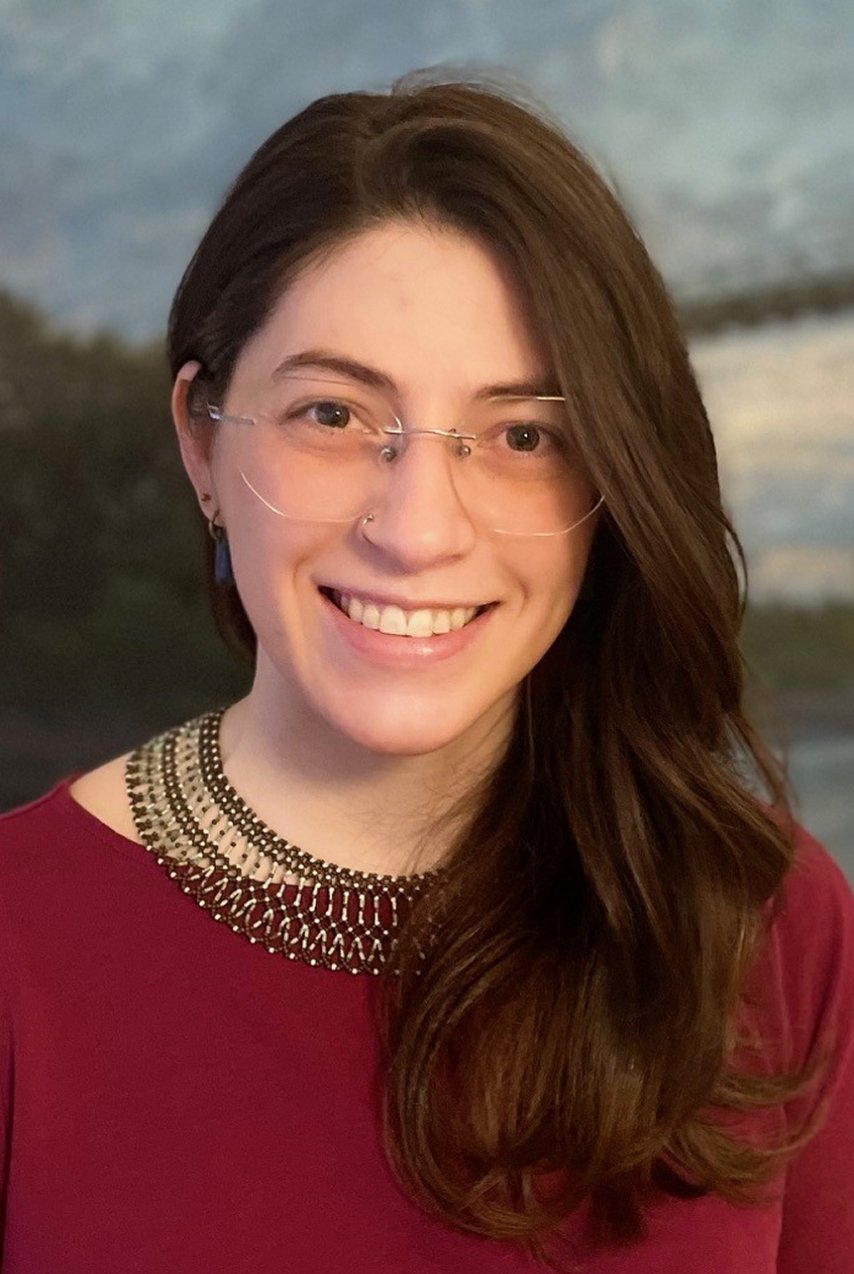 Leah St Germain LMT
Bio Coming Soon
List of massage techniques/skills
Deep tissue/Deep pressure
Ashiatsu
Prenatal/Pregnancy
Myofascial release
Medical Massage / Manual Massage
Trigger Point
Cupping
Lymphatic Drainage
Neuromuscular
Structural Integration
Swedish/Relaxation
Massage for Athletes / Sports Massage
Injury Recovery/ Motor Vehicle Injury
Assisted Stretching
Acute Pain Conditions
Lic-#27101
She/Her