Deep Tissue Massage
True deep tissue massage is a way to approach the soft-tissue structures, located deep in the body.  At any time, and during any type of massage, it's often used when encountering localized muscle contractions, adhesions, acute pain or chronic conditions.  Moreover, it is not solely about pressure. This deep massage is used when we need to facilitate a long-term resetting of the muscle memory for therapeutic change. We are deep tissue massage therapy specialists who can use varying degrees of pressure to adapt to each area of the body.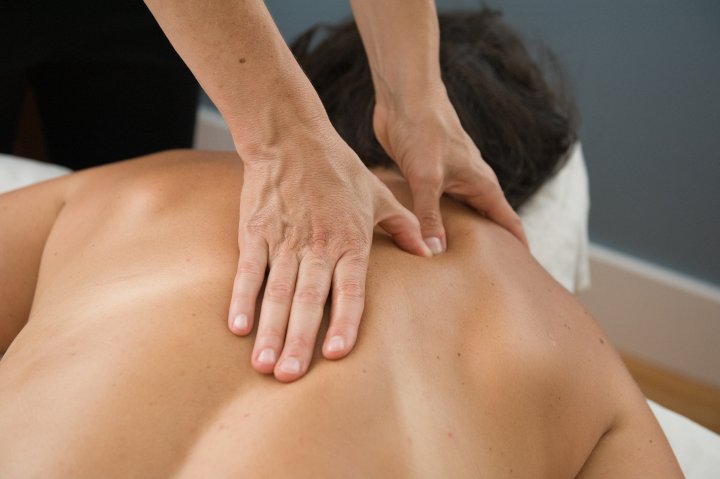 Deep Pressure Versus Deep Tissue:
When most people ask for deep tissue, they may think they are asking about pressure. Just because we can do some of the deepest deep tissue in Portland, that does not mean we would do this type of work with every person.  We specialize in deep tissue massage combined with deep or light pressure. Not all areas of the body can handle deep work; each person is different and may not require deep tissue or deep pressure. Following an injury, people are more sensitive, and a massage that can reach muscle layers that are deep can be performed with varying degrees of pressure. An experienced massage therapist can adjust pressure levels dynamically from person to person and from one area of the body to the other. If you ask for deep pressure or deep tissue at East Bridge Massage, we are confident you will have the best massage therapy of your life.
Auto Injury (Car or Motor Vehicle) Accidents: High-impact injuries require an expert massage therapist when recovering from a car or bike accident. The negative impacts are both physical and emotional and they take a toll on
your daily life. You will need someone skilled in whiplash and other related muscular issues due to the nature of
how a car accident effects the body.  
Our Portland, Oregon based group of massage therapists have all worked with thousands of patients through pain and recovery. No matter how big or small the auto injury, we work with you towards a full recovery. We also treat bicycle and pedestrian accidents. Fortunately in Portland, Oregon we have personal injury protection (or "PIP") that allows a minimum of $15,000 towards medically-necessary massage and other care. There are other surrounding states like Washington that has PIP, as well.  We know how to communicate with your auto insurance company and work with their and your needs, allowing you to concentrate on a full recovery.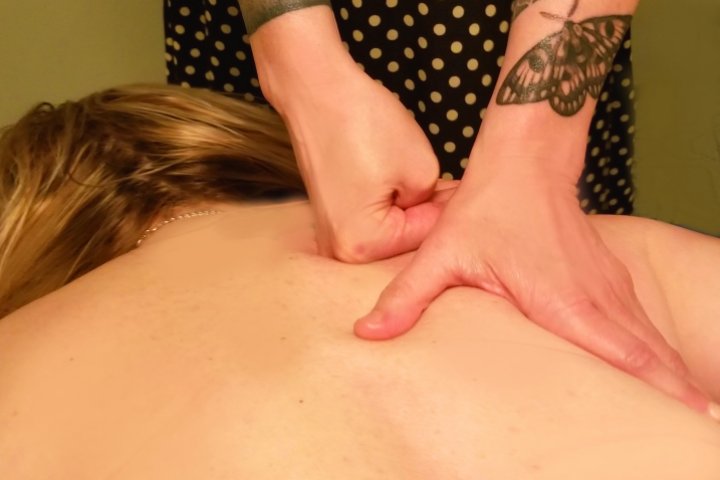 Medical Massage: Massage is for medically necessary conditions using manual therapy techniques.  All of our therapists have specialized training as medical massage therapists. This massage is specifically directed to treat the patient who may have been diagnosed or prescribed massage by a physician and directed to work in a site-specific area.  We use a variety of modalities or techniques during the treatment session related to manual therapy. As medical massage therapists, we are able to work with your doctor, physicians assistant, nurse practitioner, chiropractor, naturopath, acupuncturist, or physical therapist.  It's a great benefit to work with this type of massage therapist so that you can concentrate on recovering faster with long-lasting results. A massage center that is experienced with insurance is an additional tool in your recovery.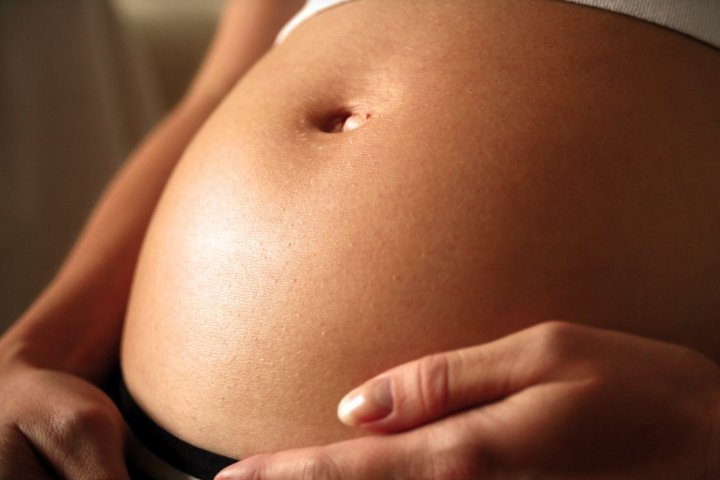 Pregnancy Massage: Massage prepares your body for delivery by helping increase and balance range of motion in the joints and muscles associated with childbirth.  It improves blood flow to the legs which can help to reduce edema (swelling) and lowers the chances of developing stretch marks, varicose veins, and blood clots.  It also helps you prepare your mind for the birth experience. After your delivery, post-natal massage can help your body recover and restore.
We have all been specifically trained in and have mentored other massage therapists in the Portland area using prenatal or pregnancy massage techniques. One of our LMTs is also a lactation consultant.  Some of our training has been from the American Pregnancy Massage Association.
We work with OBGYNs and midwives to ensure you have a wonderful birth experience. We welcome "high-risk" mothers (women expecting multiples, who have had miscarriages, or women of advanced maternal age) as well as women who have spent years trying to conceive.  When you come in for a pregnancy massage you can be sure that every effort will be made to take care of the mother and her very precious baby. Post-natal massage can help your body restore and fully recover.  This is a very personal and important experience and your massage therapist should be chosen carefully.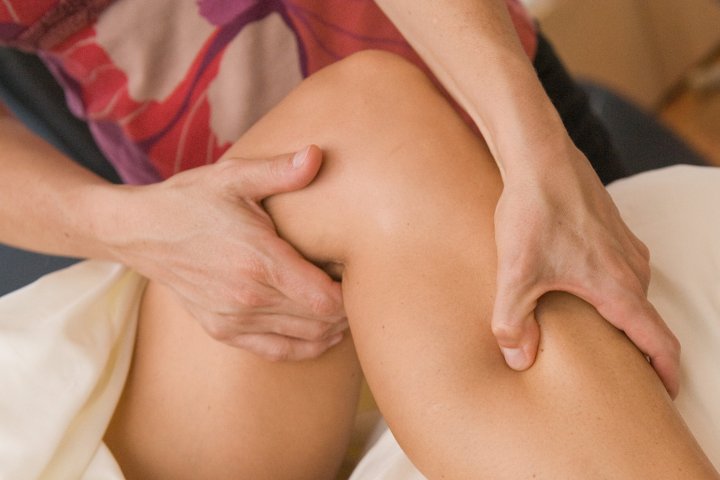 Sports Massage: We work with athletes young and old. If you need to perform your best, sports massage may be a very good massage treatment option. Tight or imbalanced muscles can cause alignment issues that directly affect your athletic performance. We often use active and passive stretching techniques to improve range of motion and decrease muscles that don't move or fire reflex signals appropriately. Deep tissue massage is often used to release and free the muscles for peak performance.  When lactic acid levels are at their peak, there will be times that lighter pressure may be a much better option. We work with competitive athletes, olympic athletes, and weekend warriors that come to us before and after sporting events so they can continue to do what they love even as they get older.
Pre-Sports massage is the best preparation before a sports event. With the jostling of muscle tissue, it is intended to invigorate the athlete and prepare the body before competition. It also deeply warms and prepares the muscles for fast movements. Fast and slow twitch muscle fibers will be at their best after this type of massage.  This is also a safeguard for the tissue as a means to avoid injury.
Post-Sports Massage is the vigorous, therapeutic milking of muscle tissue after competition, in order to flush the body of built-up lactic acid so the next day you can feel  your best. Ashiatsu combined with this treatment can be used to give you double the benefits in half the time.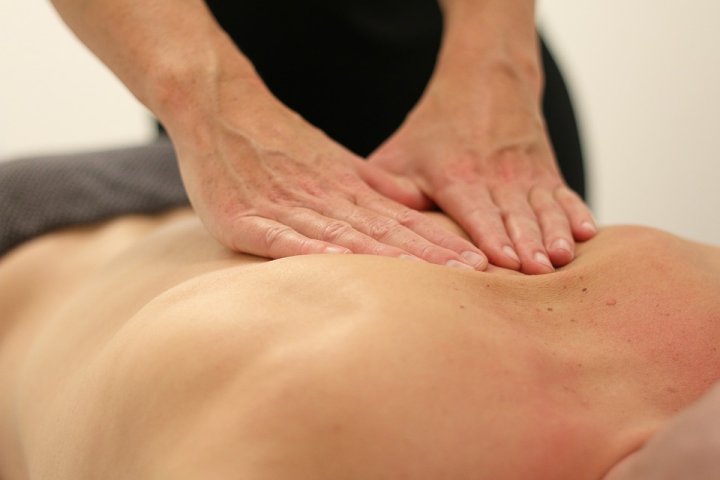 Therapeutic Massage:  Using the knowledge of many collective years of education, we have varying massage styles and techniques to draw from. We use the most effective therapeutic massage techniques in an intuitive process blending all of these modalities. Whether it's deep tissue or sports massage, our toolbox is full of options. We customize every massage session to fit your needs.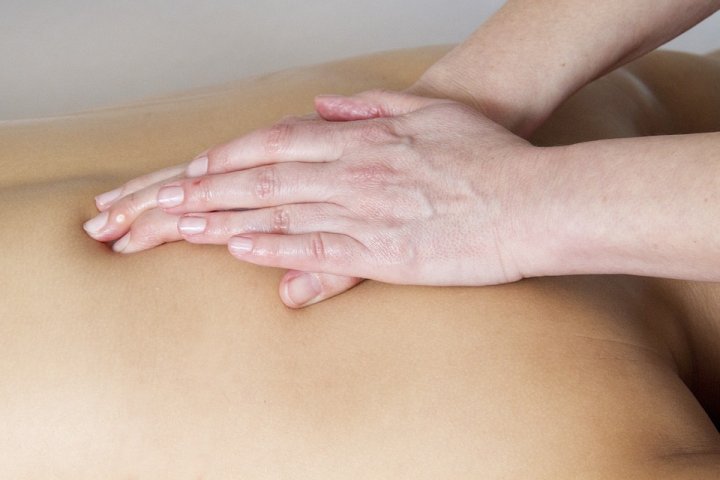 Swedish & Relaxation Massage: There is an art to delivering the perfect Swedish massage. This full-body massage is perfect for emotional stress and muscle tension.  Our approach is to completely calm the nervous system, increase circulation, reduce swelling, and flush out toxins from the body by using long, smooth, relatively superficial strokes that move blood and lymph towards the heart. Unlike techniques like sports massage, this massage is gentle with slower movements. Swedish massage can also be good for balancing your immune system and recovering from nervous system challenges. This is a great way to lower stress hormones like cortisol that can breakdown the body and energy reserves.